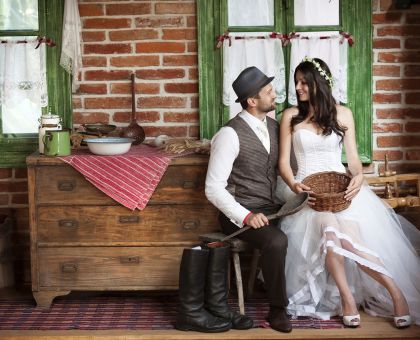 Wedding Season Photo Booth Hire
(Originally published as "Photo Booth Wedding Season" in Jul 2015, blog has been updated Aug 2017)
Right now it's coming to the end of winter so most engaged couples are rugged up and still counting down and possibly still planning their special day. For most of them the plan would be a sunny and warm wedding but the trick is to try and avoid the scorching heat so it's still relatively comfortable especially for the men who must survive the day whilst suited up. For this reason the vast majority of Australian weddings take place between September – November and March – May.
Best Articles on Wedding Photo Booth Hire
Of course given this it's no strange coincidence that this period of time also marks the busiest times for photo booth hire. There are only so many Saturdays during this time so if like so many engaaged couples your wish is to have a photo booth at your reception to capture the fun, intimate and hilarious moments from your special day then you need to start thinking now about booking that photo booth.
No doubt you've been holding off to see how much budget is left or just haven't gotten around to doing the research to find the right photo booth hire company to look after you. Photobooth Finder has Australia's largest directory of photo booth operators with over 120 to choose from. We also make researching and comparison super quick and easy so we have got you covered there.
Having serviced thousands of weddings ourselves when we owned our photo booth hire business we cant emphasize enough how worthwhile and fun a photo booth is for not only the guests but the lucky couple alike. The photo strip guest album option will bring you a lifetime of remembrance and joy as you read the personal messages that accompany the pictures of all your family and friends.
So take the time now to find your perfect photo booth and then book it in! Most photo booth rental operators will only require a small deposit now and give you till much closer to the wedding to pay the balance so what are you waiting for.... get searching and get booking!
Click HERE to start your search now.
Your wedding guests will love you for it :)
(Photo Booth Blogger: Justin Jowett)
Tags: Wedding Photo Booth, Wedding Ideas, Wedding Entertainment, Wedding Photobooth,
Related Articles
---
Comments