Get the party started with a Photo Booth!

Hiring a photo booth is a wonderful, fun addition to any type of party you are planning. Whether it be a special birthday party, graduation party, school formal, kids party or staff Christmas party, photo booths are brilliant in their versatility and ability to bring groups of people together.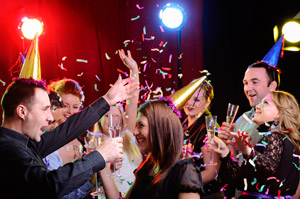 When you do start researching party photo booths, there are lots of things you need to consider. Here are just a few questions you should think about:
How many people will be in attendance?
For large crowds you should go for a photo booth with a fast print cycle and/or the ability to fit large number of people. You may even consider multiple booths for really large events.
Are there any access issues to consider?
For kids parties,there may be issues with the children not being tall enough to reach the camera. To alleviate this, choose a booth in a size suitable for them, or one that comes with a booster seat. If any of your guests are in a wheelchair you will need to find a photo booth that can accommodate them.
How much floor space do you have for a photo booth?
Photo booths come in a variety of sizes so be sure you choose one that is suitable for the available floor space. Allow enough additional room for perpheral items like tables to set up props or photostrip albums on as well as room for crowds to gather. Photo booths do tend to attract quite a crowd!
For more detailed information about all things photo booth be sure to check out our Photobooth Guide and Blog we also have a blog specifically about making your Birthday Party a success.
Ready to start making enquiries directly with local operators? Use our photo booth search at the top right of this page to find local operators.
FURTHER READING