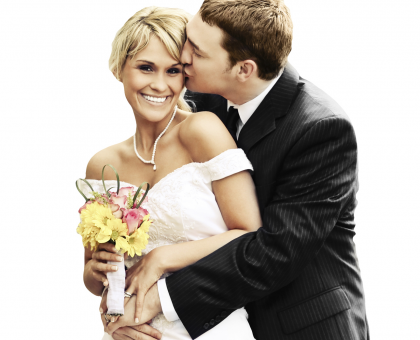 Tips to find the perfect Photo Booth for your Wedding (2017 update)
This article was originally published in July 2015 but has been updated and republished May 2017
With so many different styles and operators to choose from it's getting increasingly harder to find, compare and then choose the perfect photo booth to hire for a wedding (or any event for that matter!). Back in the 2006 when the Australian photo booth hire industry started to take off choice wasn't a problem as there was only a handful of operators and they all offered much the same thing. At $1000 - $1500 you could either afford one or not!
Nowadays everyone can afford a photo booth with the average price dropping by half to just $500 - $700. You can even get them cheaper but the question you have to ask is are you prepared to take a risk on quality and reliability for the sake of saving a few dollars? At the end of the day this is your wedding we are talking about...
There are basically 3 steps we believe you should consider to ensure you find the perfect Photo Booth hire for your Wedding:
1. Photo Booth Research
Chances are you have been in a photo booth or two but don't really know anything about what's involved with actually finding and hiring a good photo booth. You need to spend a bit of time researching so you know what you do and dont want and can make an informed choice. In doing a small amount of research you will quickly start to formulate the answers to the most important questions which are going to guide you to your perfect photo booth:
What style of photo booth you're after?
How long you want the hire to run for?
What options and/or extras do you want included in your photo booth hire?
When it comes to the style of photo booth think about your wedding venue and any theme or colour schemes you have going and pick a photo booth that fits in. Also have a think about the features and functionality you want your photo booth to have. Social media integration,Video Messaging and Slow Mo software are great but do equate to less pictures/photostrips as they take up time.
Your guests will enjoy and use the photobooth more once the champagne has started to flow. So when thinking about the duration of the photo hire, some good advice is to consder not starting the booth until all the formalities are out of the way. Three hours is generally the minimum amount of time to allow the average crowd to get a good go but if you can afford it hire a photo booth for 4 - 6 hours. Whatever you do try to run it right till the end of the reception to ensure you capture those end of the night priceless moments.
Photobooth operators offer a variety of inclusions or extras for you to consider. The photo album guest book is a must as it makes the perfect keepsake to store not just the photostrips but personal messages from your family and friends.A digital copy of all the prints is also a must so you can make duplicate copies to give to family and friends. For all other items like prop boxes, photo strip magnets and novelty software use your own judgement as to what is befitting your wedding.
To make researching easy check out the comprehensive Photo Booth Guide that we have put together to save you loads of time in your research.
2. Find local Photo Booth Hire Operators
Now that your research is done and you can answer those 3 important questions you know basically what you're after. Yay! So the next step is to find local photo booth operators who offer that style and start getting some quotes. Rather than spending hours sifting through countless pages of google results and attempt to contact photo booth operators one at a time save time and money by using the free Photobooth Finder service.
Photobooth Finder allows you to easily find and compare local operators. Best of all with one simple enquiry it will put you in contact with all the operators you want to get a quote from.
CLICK HERE to get started on your Photo Booth search
3. Book your perfect Photo Booth
Once you have received all your quotes back from the operators you should book as soon as you can to secure your date. Most photobooth hire operators will require a deposit to hold your date with final payment not due till closer to the wedding.
Conclusion
The best advice you can take from this blog would definitely be to not choose a photo booth based on price alone. Use Photobooth Finder to do your research, find local operators to choose from and then book asap so you can tick another item off your Wedding to do list :)
Happy Boothin!
CLICK HERE

to start your photo booth search
(Photo Booth Blogger: Justin Jowett)
Tags: Wedding Photo Booth Hire, Wedding Photobooth Hire, Photo Booth Hire, Photo Booth, Photobooth Hire, Photobooth, Photo Booth Hire Sydney,
Related Articles
---
Comments