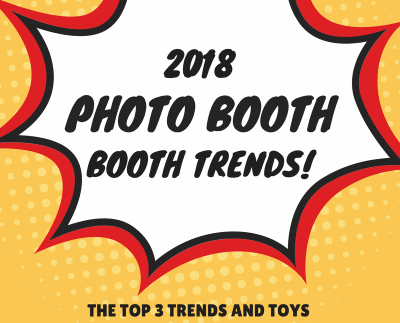 2018 Latest Photo Booth Trends
After attending another amazing instalment of the worlds largest Photo Booth Expo PBX Photobooth Finder is pleased to report back with what we predict to be the latest photo booth trends and toys thanks to the industries best innovators and influencer's.
Top 3 Photo Booth Trends
Virtual Reality (VR) Booth
Virtual Reality is not new but the application to allow users to have their photo taken whilst inside this fully immersive environment is. Imagine you're 40,000 leagues under the sea or flying in a wing suit over the Himalaya's. Of course most of us will never ever get to do these things for real but now with VR technology we can and we can capture that experience on "film". 360 degree images are able to be view on computers or mobile devices including being able to reimmerse yourself via a VR headset.
As the price of VR tech comes down so does the cost to be able to experience this and up until now this "photo booth" experience was limited to big corporate activations this style of photo booth will be trending at a wedding or birthday part near you soon.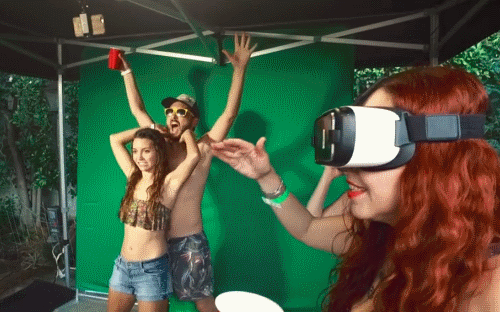 (Image Credit: LA Photo Party)
360 Degree Photo Booth
Remember The Matrix? That iconic scene with Keanu Reeves virtually frozen in time? Now you're starting to get the picture on what 360 Photo Booth is all about. A multiple camera rig or "Array" is set up to capture a full 360 degree moment in time. That image is then able to be captured, stored and shared. Like with the VR booth the technology required used to be out of reach for the layman due to the costs but with innovative advancements this too is now entering the public domain.
A great product to offer for Corporates but also anyone looking to add that wow factor to their event especially if they have a little extra cash to splash.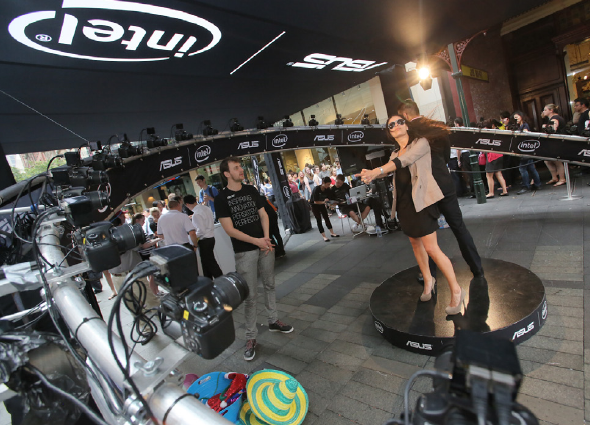 (Image Credit: 360 Photobooth Australia)
Ring Roamer
Not as high tech as our first two trends but this new toy is nonetheless going to be just as trendy. The Ring Roamer is a light weight shell with a built in studio grade ring light designed to take studio quality pictures in low light areas. It's powered by a small battery pack and the photo booth functionality comes courtesy of any ipad based app. Its portability and ease at which guests can interact with it even in the darkest of nightclubs means that this little toy is set to light up social media.
For operators this could make a great add on sale or stand alone product and bridges the gap between roving photographer and photo booth very nicely.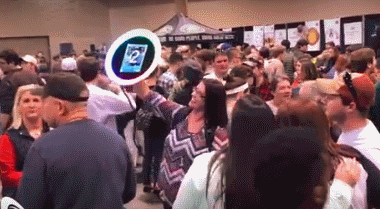 (Image Credit: Ring Roamer)
So there you go, the top 3 best new trends in the Photo Booth industry for 2018 as predicted by Photobooth Finder. Be sure to let me know if you plan on adding any of these new trends to your photo booth hire business and be sure to read our posts from previous years and you be the judge if we got it right or wrong.
2017 Latest Photo Booth Trends
2016 Latest Photo Booth Trends
2015 Latest Photo Booth Trends
Happy Boothin!
Disclaimer: While every caution has been taken to provide readers with most accurate information and honest analysis, please use your discretion before taking any decisions based on the information in this blog. Author will not compensate you in any way whatsoever if you ever happen to suffer a loss/inconvenience/damage because of/while making use of information in this blog.
(Photo Booth Blogger: Justin Jowett)
Tags: Photo Booth Trends, 2018 Photo Booth Trends, Ring Roamer, 360 Degree Photo Booth, VR Booths
Related Articles
---
Comments