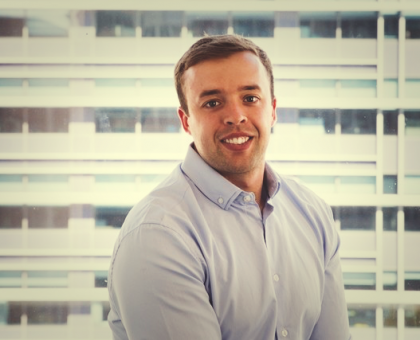 Tom Hirst Joins Photobooth Finder
It is an exciting time at Photobooth Finder HQ. Today I officially welcome a new staff member: Tom Hirst.
With the amazing growth of the Photobooth Finder service both locally and internationally with our sister service "The Photobooth Finder" the time has come for me to take a step back from the front lines and bring in some new blood to help take Photobooth Finder to even greater heights. Whilst I will continue to be involved with Photobooth Finder I will no longer be the main point of contact nor am I a sole owner of the business. Tom Hirst and I have forged a new business together and he will lead Photobooth Finder with me taking a back seat to focus on my other businesses (BoothCon and Booth Cover) as well as being open and available to explore new opportunities in the Photo Booth Industry.
About Tom Hirst (The Boother)
To help you get to know Tom a little better I recently interview him to create this article.
Tom emigrated from the UK in 2014 and began his photobooth adventure shortly after that in September of that year by purchasing Picme Photobooths from Red Robot Industries in Canberra.
Taking his first gamble in business he soon realised how little he knew about both business and the photobooth industry. "I literally took the opportunity to purchase Picme with the view of throwing myself in the deep end, purposefully putting myself outside of my comfort zone and seeing where the journey will take me. I can honestly say looking back it was the single worst purchase decision I have made from a technical perspective but by far the best mistake I made"
Originally Tom came from a car/ finance sales background of 2 years in the UK to continue this in Australia whilst operating the photobooths on the weekends. "Time to time it was tough to squeeze everything in. The car industry is often 6-7 days a week and as many other boothers with work commitments know it often means some serious hours".
Fast forward to 2018 Tom has taken a new role in Recruitment working for Hudson Recruitment in Canberra to free up weekend time to work on projects both in and out of the photo booth industry. "It's certainly a welcome break away from the event mania. I might decide to have a Christmas this year! Mostly I'm excited to try and play a part in the future success of Photobooth Finder in both Australia and North America. Worst case scenario I'm happy to be the person any booth supplier turns to vent to when things aren't quite going to plan in the crazy photobooth world. I can certainly sympathise with that"
Tom is keen to hear from you all anytime so feel free to drop him a line via our new no. 0402 225190 or email him tom@photoboothfinder.com.au
Thanks but not quite goodbye
Thank you to everyone who has supported me and my journey with Photobooth Finder up until this point. It has been an amazing ride I have taken to get this service to where it is and I am so grateful for everyone's support over the last 4+ years. Please be sure to show Tom that same support, I know he is going to do a great job steering the ship and already has some amazing ideas on how to improve it for you all. So whilst this is not quite goodbye as I will be still part of the Photobooth Finder family this is certainly a thank you!
Happy Boothin!
Justin Jowett
Tags: Tom Hirst
---
Comments