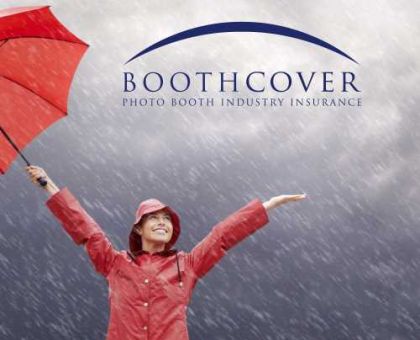 Australia's Best Photo Booth Insurance
You're reading this blog because you're looking for the best photo booth insurance in Australia at the right price. Well the good news is that there is only one insurance company that Photobooth Finder recommends and that is Australia's only insurance product developed specifically for the photo booth industry....Booth Cover.
Why Choose Booth Cover Photo Booth Insurance?
Only policy specifically developed for the Photo Booth Industry = peace of mind
Booth Cover covers photo booth operators anywhere anytime (off the shelf products may not cover you enroute to a hire or even during a hire!)
Used by hundreds of existing boothers, check out the testimonials
Booth Cove helps you grow your photo booth business with freebies:
FREE Photo Booth Insurance Badge with every Public Liability policy
FREE credit up to $99 for photo booth leads with Photobooth Finder (see Booth Cover website for more details) to get you bookings!
FREE backlink to your website to help boost your own SEO and google rankings
Pay by the month or save money and pay yearly
What Types Of Policies Does Booth Cover Offer?
Public Liability - 20 or 10 Million dollars to ensure you are protected against damage, loses, death or injury caused by your negligence to a third party
General Property - Covers your booths and stock against accidental damages or theft anywhere in Australia
Electronic Equipment Breakdown - Covers the cost of repair should your booths or electronic equipment breakdown
Air and Sea Shipping - Cover any new booths or products you import from overseas during the journey against damage or loss
Trailer - Cover trailers against damage, theft or loss
Learn More About Photo Booth Insurance
Disclaimer: While every caution has been taken to provide readers with most accurate information and honest analysis, please use your discretion before taking any decisions based on the information in this blog. Author will not compensate you in any way whatsoever if you ever happen to suffer a loss/inconvenience/damage because of/while making use of information in this blog.
(Photo Booth Blogger: Justin Jowett)
Tags: Photo Booth Insurance, Public Liability Insurance Photo Booth,
Related Articles
---
Comments