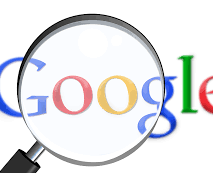 Google Data Proves Photobooth Finder works
Yesterday I was on the phone to Chris Wong from Open Booths in Sydney and mentioned to him that Photobooth Finder recently hit 20,000 users for the last 12 month period. I also mentioned that I had recently posted this fun fact on the Photobooth Finder Facebook page. As I had piqued his interest with this fact he asked why I hadn't expanded this further in my post as he would be interested to know more and thought many operators would feel the same.
So here I am writing this post and I aside from demonstrating how well Photobooth Finder as a website is doing there are some extremely interesting insights for all photo booth operators.
Note: All data and graphics have been provided by Google Analytics - a wonderful tool which provides (often way too) detailed data on how a website is performing. If you are not using this for your own site you need to start.
Total Users of Photobooth Finder
In the last year Photobooth Finder has had nearly 20,000 users which works out to be an average of 1660 per month or 55 per day and that has been trending upwards over time indicating need for our service is growing.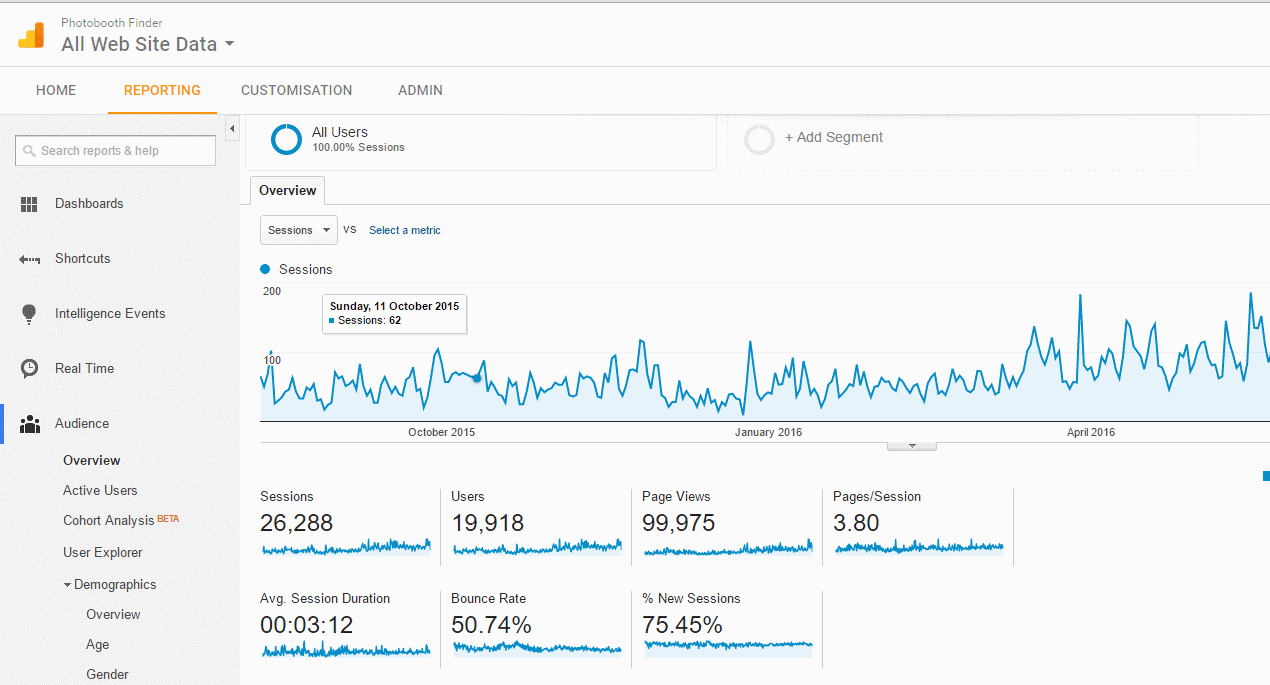 Photobooth Finder User Locations
No great surprises that the capital cities and major regions are where all the photo booth action is. Melbourne is leading the way with 5588 users followed by Sydney (4467) and Brisbane (4051).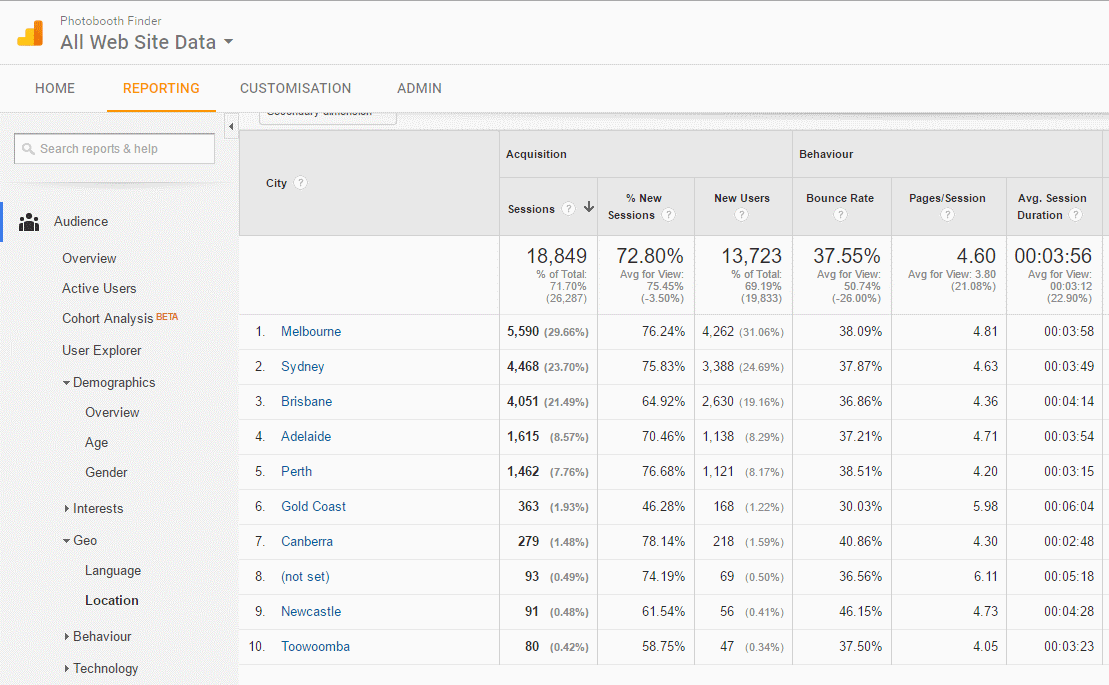 Photobooth Finder User Age Groups
The 25-34 yr age group are leading the way accounting for 40% of all our users. With the greatest levels of disposable income verses desire and time to engage in fun this result makes sense. Although the desire to have fun and use a photo booth is thought to be the greatest in the 18 -24 yr old age group they actually come in third with 18% behind the 35 -44 age bracket on 25%.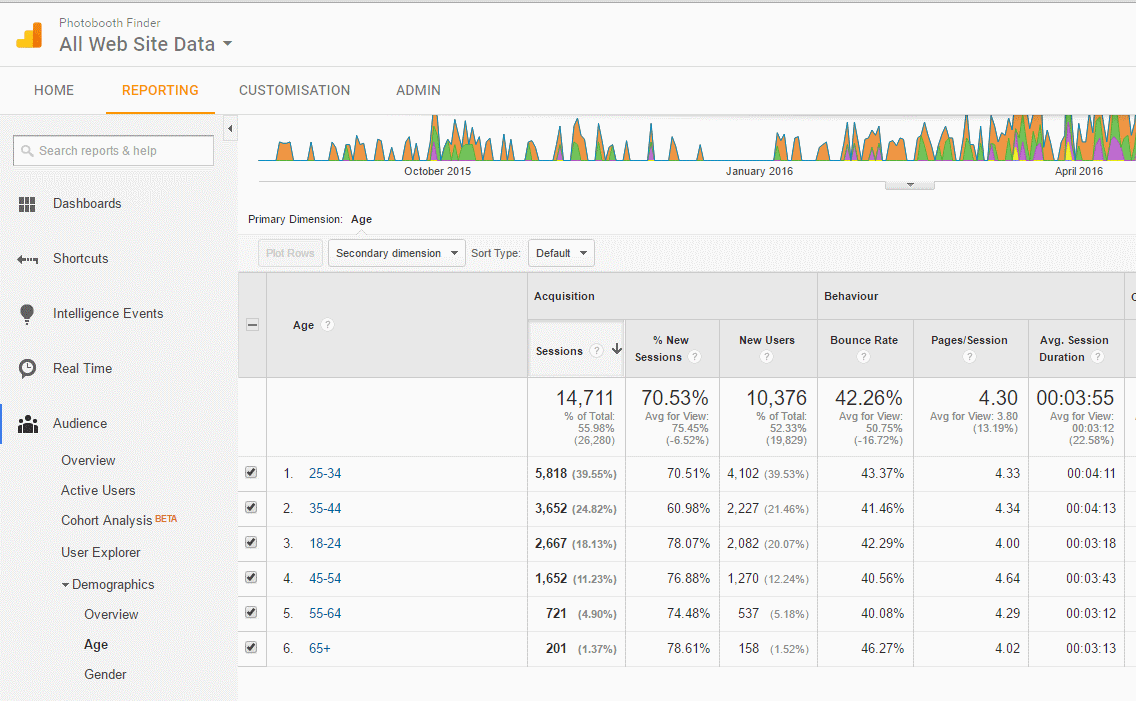 Which gender uses Photobooth Finder the most?
This is no surprise at all, women top the men by a long shot. 69% of all users are women verse 31% of men. It's still interesting to note that at 31% men are still very much a target market for photo booths and should not be forgotten about when marketing a photo booth.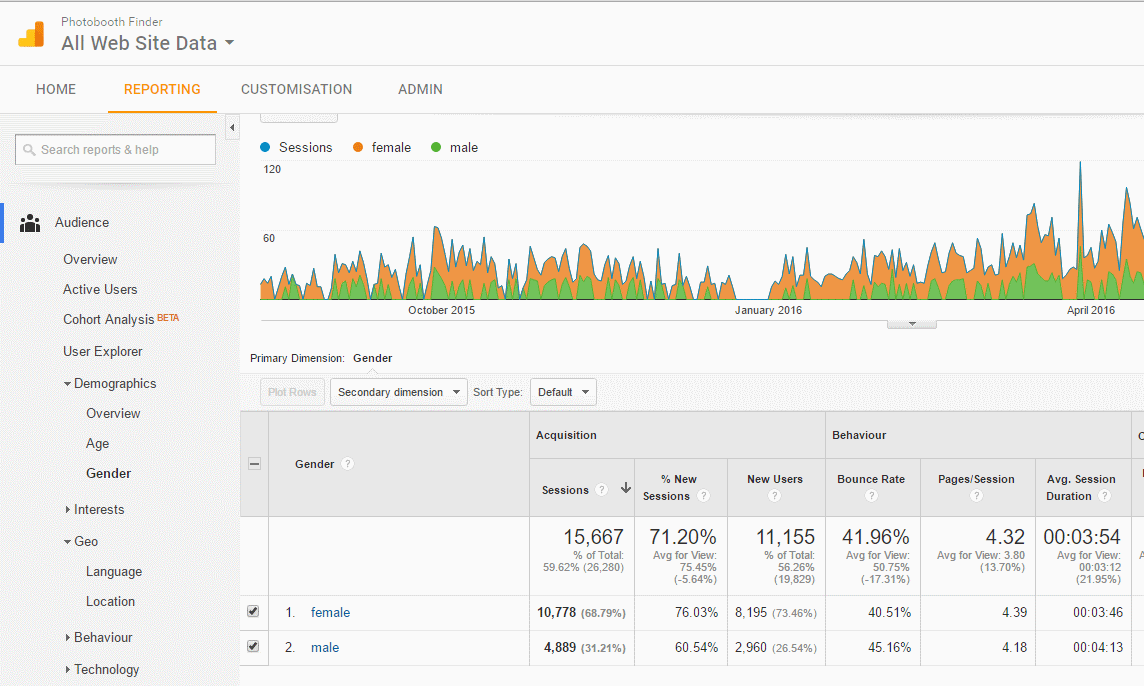 General Search Trends
According to the Google Keyword Planner tool the keyword "Photo Booth" receives on average in Australia 8100 searches per month or 97,200 searches a year. With Photobooth Finder attracting 19,821 users over the last year we can confidently determine that 20% (1 in 5) of photo booth searchers go on to use Photobooth Finder to find an operator or learn more about hiring a photo booth. What that all indicates is that Photobooth Finder really works! Thanks to Google it's nice to be able to prove it with hard facts we can share.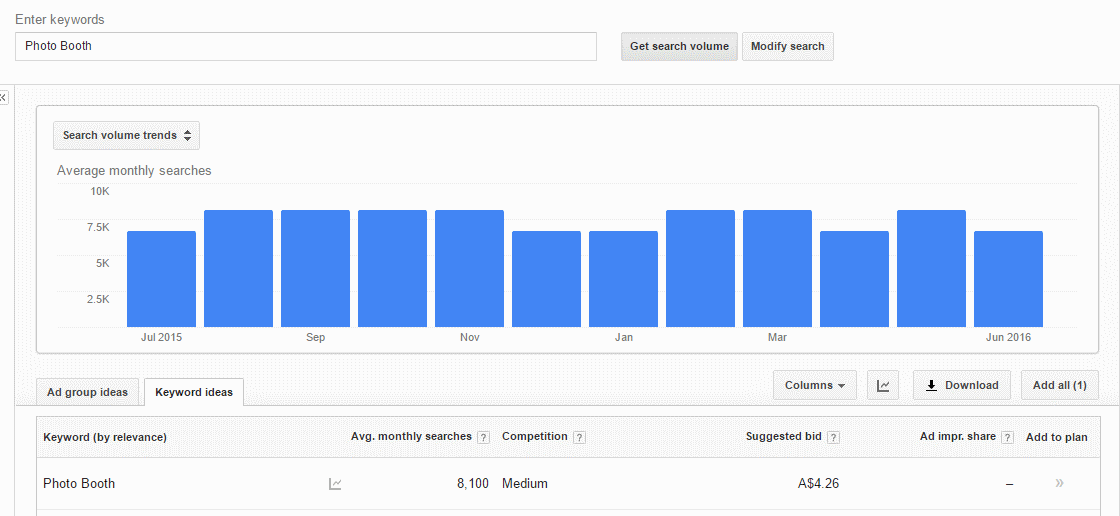 Conclusion
The above data clearly shows who our target market is and no doubt for most photo booth operators it's very similar. Jump on Google Analytics now and try for yourselves to check or better still sign up for or improve your existing Photobooth Finder listing to make sure you're photo booth hire business is getting in front of all our users.
Happy Boothin!
Disclaimer: While every caution has been taken to provide readers with most accurate information and honest analysis, please use your discretion before taking any decisions based on the information in this blog. Author will not compensate you in any way whatsoever if you ever happen to suffer a loss/inconvenience/damage because of/while making use of information in this blog.
(Photo Booth Blogger: Justin Jowett)
Tags: Photobooth Finder
Related Articles
---
Comments