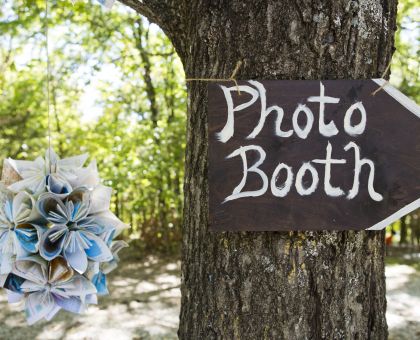 Cheap Sydney Photo Booth Hire Deals
So you're looking for a photo booth for your Sydney event but you're on a tight budget and you want to get the best value for your dollar. Then look no further! Photobooth Finder is Australia's largest photo booth directory with over 225 operators around the country to compare and contact. Our members can offer you the very cheapest solutions to the top end high quality for those looking for an amazing photo booth hire experience. We currently have over 60 photo booth operators all over Sydney from Palm Beach to Cronulla, Penrith to Campbelltown and everything in between many of which offer cheap photo booth hire deals.
Need some help deciding who you should contact? Earlier in the year we rated our Top 10 most enquired with Sydney operators check out the list HERE. Our 20,000 + yearly users trust these operators more often with their photo booth hire. Some of them are great value for money and others are exceptionally amazing for discerning clients with everything in between.
If you are looking for a photo booth for your wedding you might like to consider reading Why you should pay more for your wedding photo booth before deciding that going cheap is the best way to go. You may find that you decide to add just one or two hundred dollars more to your budget to get that perfect experience that befits a Wedding or other truly special occasion.
Whoever you choose to go with the last thing you want is for your event to be a miss. Here's how to avoid a photo booth hire disaster and really this article is a must read for anyone and everyone considering hiring a photo booth. The last thing anyone ever needs is to have a bad experience and knowing what to look out for is half the battle to making a good choice.
If you're just having a birthday party and are looking for more ideas to make it a cracker check out our tips for making your Birthday party a success. No matter what your event or your budget Photobooth Finder has you covered with the cheapest and best value photo booth hire deals in Sydney.
START your Sydney Photo Booth Hire search now
Disclaimer: While every caution has been taken to provide readers with most accurate information and honest analysis, please use your discretion before taking any decisions based on the information in this blog. Author will not compensate you in any way whatsoever if you ever happen to suffer a loss/inconvenience/damage because of/while making use of information in this blog.
(Photo Booth Blogger: Justin Jowett)
Tags: Cheap Photo Booth Hire, Best Value Photobooth Hire, Sydney Photo Booth Hire
Related Articles
---
Comments