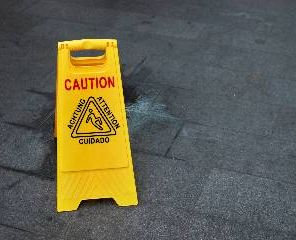 Photo Booth Insurance Warning
Erin Parker from Capture That Photographics who wants you all to heed her warning about her experience with trying to get adequate insurance cover for her photo booth business.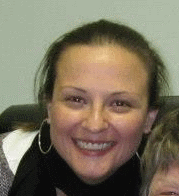 I recently enquired with our insurance company on the value of cover when on location (at events) and was informed that I was never covered outside of my business premises. You can imagine our surprise in hearing this considering we changed to this insurance company due to the fact that our previous company had faulted on the coverage.
Let me start from the beginning: Some time ago we spoke with a well-known insurance company told them our needs and requirements and was told we were covered. After paying the company for over a period of a year, I contacted them to take the value of our portable equipment up as we had purchased new equipment. I was then informed that they do not insure photo booth equipment at all despite having it listed on my valuable items as coverage. As you can imagine we were astounded that a company would take our money for over a year, list the items on their system, confirm that I was completely covered, then have them tell us we were not covered at all for photo booth equipment.
We obviously cancelled the coverage with this company and changed to another well-known insurance provider. We explained what had happened with the last insurer and they were shocked that this had happened. I then signed up for coverage with the new provider and thought everything was in place and our insurance needs had been met.
However, just last week (early Sep 2017) I contacted them to confirm the amount of coverage we had on location in terms of accidental damage and I was again informed that I was not covered outside of my office. I couldn't believe that this was happening to us again! I shudder to think what would have happened should we have required coverage during that time.
I take part of the responsibility in terms of not going over the final details more accurately, however when you are being told your cover is in place you tend to take the word of the insurer (never again!). I urge you all to check your current coverage is adequate and meets the needs of your business. If we had have had to make a claim we would have found out too late and it very well could have been the end of my business.
Erin's Photo Booth Insurance Tips
Check your policy wording! It's your responsibility to ensure you choose the right coverage
Make sure your photo booth equipment is covered when it is on site during a hire and not just when in storage/at your office or enroute.
Make sure you understand what is and what is not covered and when/where.

Don't go by cost make sure whoever you're going with actually is covering you for what you need
Luckily Erin didn't get caught out with not being covered adequately and her photo booth equipment is now fully protected under her new Booth Cover insurance policy. Booth Cover are the only dedicated photo booth insurance business in Australia which was set up to ensure photo booth operators are adequately protected at an affordable price. Booth Cover was conceived by me, Justin Jowett and set up together with my long standing broker Steve Nelson after I too had the experience that most insurers simply didn't get or couldn't offer the sort of coverage we boothers need to protect our businesses.
Here are Erin's thoughts on her experience with Booth Cover:
Erin's experience with Booth Cover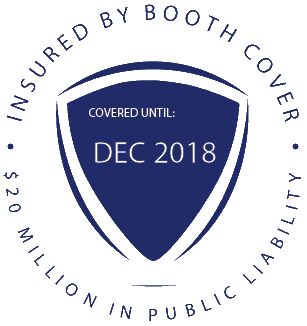 Booth Cover have been exceptional in sorting this out and even honoured coverage before documents had been completed. They went above and beyond to meet our needs and I now FINALLY feel we have the coverage we require and the peace of mind knowing Booth Cover has us covered!! I thought I may have to have separate providers for the different aspects of my business, however Booth Cover have insured it all even adding extra benefits that the other big insurance companies could not offer. I would not hesitate to recommend booth cover, and cannot thank Steve and Justin enough!
Thank you to Erin for sharing her experience and imparting her tips to help other operators avoid falling into the same trap as she did. I hope that you all will heed her warning and check your current policy to make sure of your photo booth business is adequately covered.
Free Insurance Policy Health Check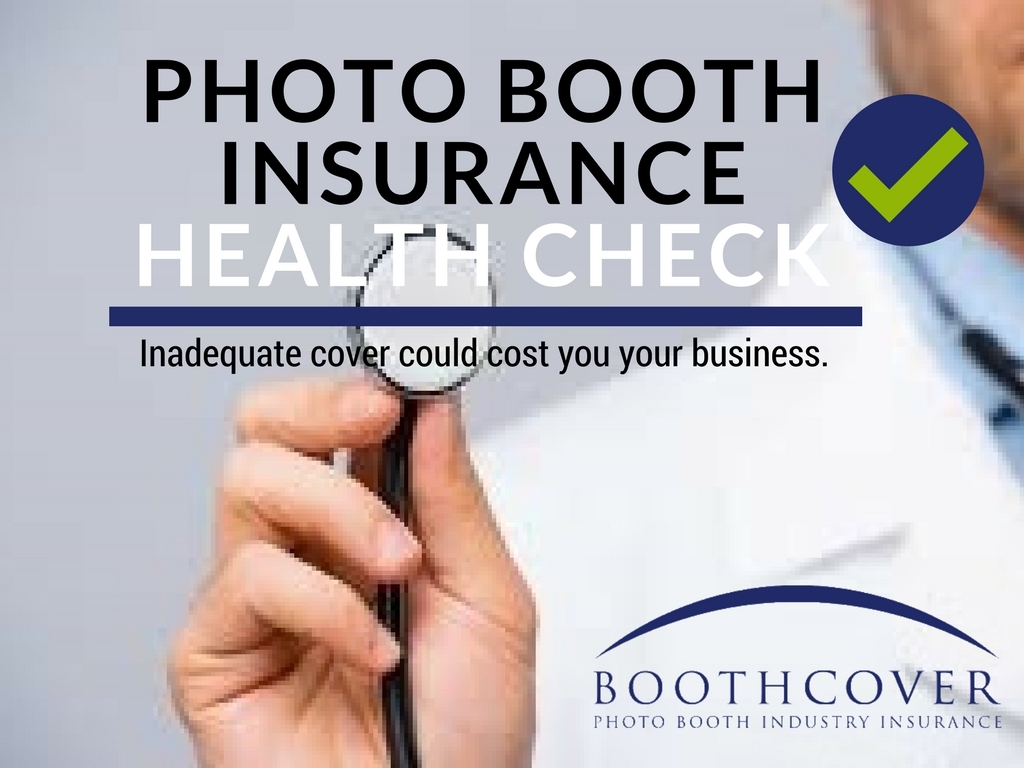 Booth Cover can health check your current policy to let you know if you are adequately covered just send a copy of your policy to info@boothcover.com.au with the subject "Please Health Check My Policy"
If you would like a free quote or to learn more about Booth Cover please CLICK HERE
Happy Boothin!
Justin Jowett (Photo Booth Industry Blogger)
Disclaimer: Erin has not received any financial benefit for her contribution to this blog. While every caution has been taken to provide readers with most accurate information and honest analysis, please use your discretion before taking any decisions based on the information in this blog. Author will not compensate you in any way whatsoever if you ever happen to suffer a loss/inconvenience/damage because of/while making use of information in this blog.
Tags: Photo Booth Insurance, Photo Booth Insurance Close Call, Protect Your Photo Booth Business
Related Articles
---
Comments