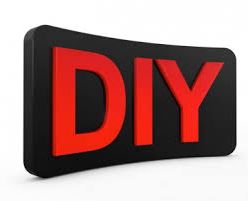 D.I.Y. Photo Booth Vs Professional Photo Booth
(This article was originally published in Jan 2016, updated Jun 2017)
During my 5 years of running a successful photo booth hire business we sometimes came up against resistance from our enquirers not wanting to pay the money required to hire our professionally manufactured photo booths. One of the fly away comments they would give us when we would do our follow up was "for that sort of money I could make my own!" I would laugh it off as I knew that there was no way that anyone could possibly build a DIY photo booth for less than what I was hiring them out for.
Recently I saw some videos online which purporting to be able to show you how to create your own DIY photo booth for just a few hundred dollars so with some spare time I sat down and watched a number of videos to see what exactly they were creating for such a little amount of money.
Before we get into the nitty gritty we need to start by prefacing this discussion with a few facts. Firstly there are a multitude of different photo booth manufacturers who are making professional photo booths for use in the photo booth hire industry worldwide. The types and styles vary greatly in price depending on how much booth you're after. For us we only ever had Traditional photo booths which depending on the manufacturer, model and value of the Australian dollar cost between $8000 - $15,000 each plus shipping if buying from the US or Europe which was a further $2000 - $3000. Local Australian manufacturers for similar styles are also around this price albeit with lower shipping costs. It's also worth noting that these prices don't include the cost of the paper or any of the other peripheral items that are included in the total cost of a hire.
When it comes to hire costs most professionally manufactured traditional photo booths for hire by Australian photo booth operators cost $500 - $1000 for an average event (3 -5 hrs) which relative to the value of these machines isn't a lot of money to get a quality product and service. This cost also generally includes the required print paper and often other options and extras eg Props, Photo Albums and Pens.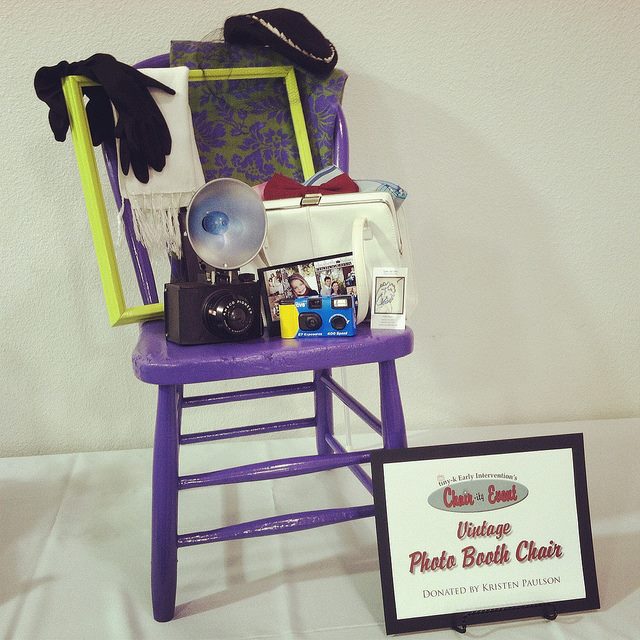 Ok so now you know the deal lets get back to point.... So I am sitting there watching these videos they all seem to agree on the 3 main areas you need to focus on to create a D.I.Y. Photo Booth: Hardware, Software and Booth Structure. Here is my take on what you're going to need to do this:
1.HARDWARE
You're going to need some sort of device you can use as a camera-software interface. Most people have Tablets (eg ipads) or Mobile devices (eg iphones) and it's taken as a given that you have at least one in order to even begin creating your D.I.Y. photo booth. You then also need to pair your device with a printer or as many of the videos suggest simply forgo printing and just use another app to share all the pics via social media. However for the purposes of comparing to a professional photo booth and as a major part of even having a photo booth you need to have a printing capabilities. Realising that all this mucking around on an ipad with apps will cost your guests valuable photo taking time some videos also suggest you have 2 Tablets or Mobile Devices going at the same time. One dedicated to taking the pics and the other to sharing/printing!
You will also need to a solution for mounting your Tablet(s)/Device(s) and resolve lighting issues. The recommendation here is to use Tripods connected to special housings for your Tablet/Device and special mobile lighting sources which attach to the top of the Tablet/Device.
At no point in any of their working out do they reconcile the cost of any of the aforementioned in their D.I.Y. photo booth costs but unless you just happen to have those items laying around or know someone who does they are going to set you back hundreds alone and this all needs to be factored in when considering creating your own D.I.Y. photo booth if you want to achieve even half an authentic photo booth experience for your guests.
2.SOFTWARE
At the very least you're going to need a "photo booth" app or some other form of photo booth software to act as an interface to allow a "photo booth" style photo session and then to convert the pictures into photo strips , postcards or whatever format you're after. In addition to formatting pics these programs can add various effects to your photos to make them look a certain way eg Sepia, B&W as well as potentially add logos or themes.
In terms of costs there are some free photo booth apps but if you want to do it right you're going to be up for around $60 - $300 for a decent app.
3.BOOTH STRUCTURE
For the purposes of this blog we are going to work on creating a "Traditional" style photo booth. So that means you need to build an enclosed booth structure. The simplest way to do this is to create a frame from steel or plastic piping, corners etc which you can get from your local hardware store and then hang curtains all around it to make it like a traditional enclosed photo booth. Depending on the materials you use here you're going to be up for at least a few hundred dollars.
....CONCLUSION
The main things I can conclude from these videos is that they are clearly going to be way more expensive than what they were initially suggesting as the premise that a DIY photo booth is cheaper only works on the assumption you already have a lot of the necessary items or worse still happy to create a substantially less than comparative photo booth experience!
They also require the potential DIY "photo boother" to spend an awful lot of time mucking around just to create a home made contraption. I mean who truly has that sort of time and access to resources! Even once you have sourced all the items its going to take a full weekend to assemble and test! Then when you have it working it's going to be fraught with potential issues especially on the day. Even the professionally made photo booths have hiccups from time to time but at least there is a professional business standing behind their machines to fix anything. You're going to be totally on your own!
If you do decide to still give the D.I.Y. Photo booth a go then do so clearly knowing the pitfalls and hazards and because you like a challenge not to save money. If you do it for these reasons then you potentially can create something to be proud of which will amaze your family and friends.
Definitely think twice if you just want to save money especially if its for an important event like your wedding as you could find it's way more trouble than its worth! Stick with a professional photo booth operator!
Good luck and Happy Boothin!
CLICK HERE

to start your photo booth search
Disclaimer:
While every caution has been taken to provide readers with most accurate information and honest analysis, please use your discretion before taking any decisions based on the information in this blog. Author will not compensate you in any way whatsoever if you ever happen to suffer a loss/inconvenience/damage because of/while making use of information in this blog.
(Photo Booth Blogger: Justin Jowett)
(Image credit: Hey Paul Studios via Flickr)
Tags: DIY Photo Booth, Best Photo Booth
Related Articles
---
Comments