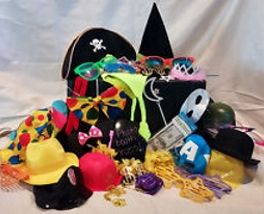 Photo Booth Props Pros and Cons
Article originally titled "BYO Props: Sourcing your own Pros and Cons" published in Oct 2015, updated May 2017
Cheese and Crackers, Boys and Toys, Weddings and White Dresses…..some things are just made to go together. For a Photo Booth hire the complimentary item is a Props Box. Props allow even the most timid of people to get a little loose when they get into a Photo Booth resulting in the most fun and silly shots. They also add variety and ensure people keep coming back into the photo booth time and time again which is what it's all about!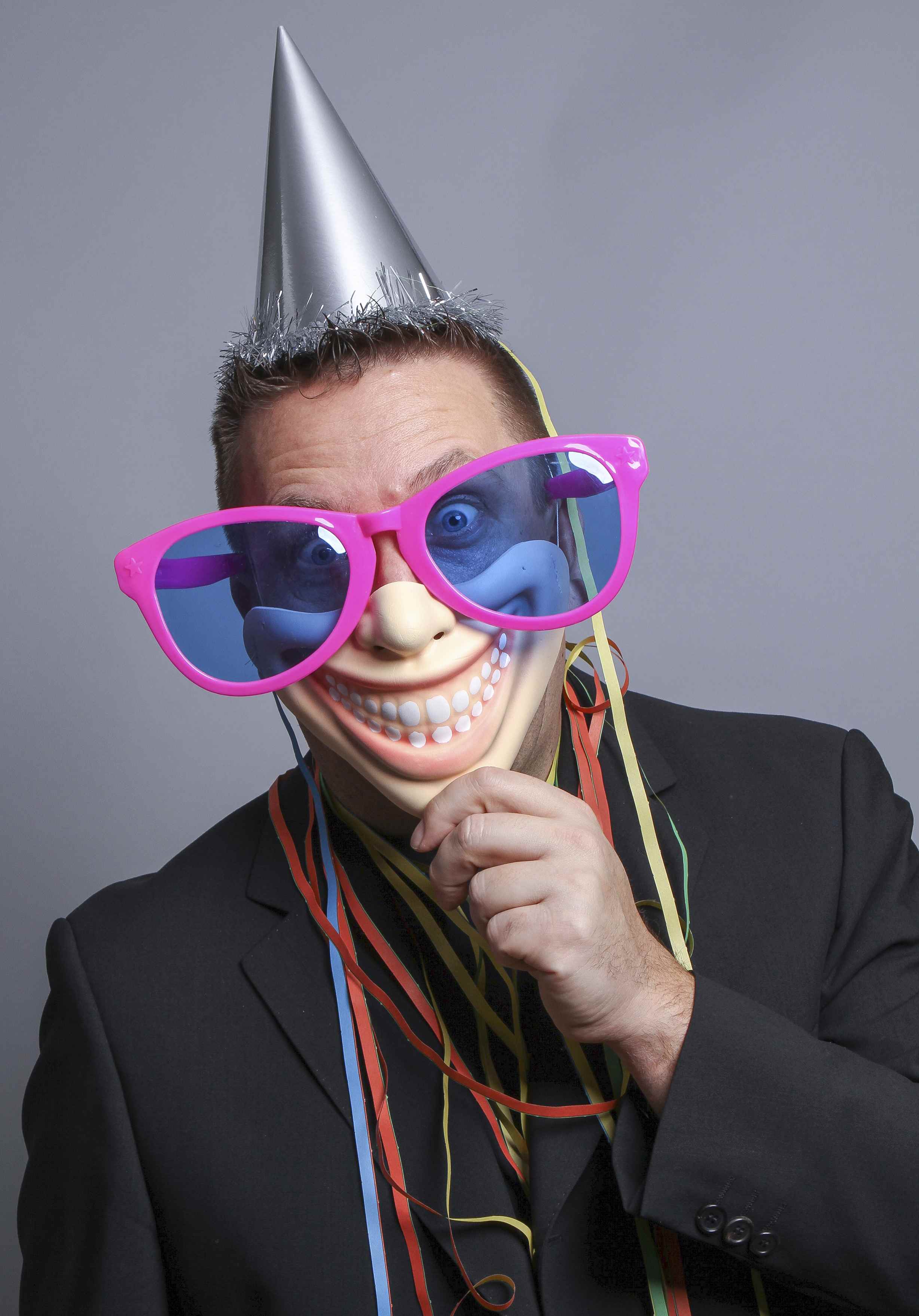 However the biggest question after deciding you want Props with your Photo Booth Hire is whether or not to go for the one the photo booth rental company is offering (often as an additional expense) or start getting creative and provide your own?
Pros and Cons of BYO Vs Operator Props Box:
Cost – Unless it is already included as standard in the hire cost the average props box from a photo booth hire operator is around $50. You can expect to find anywhere from a handful of items to a veritable hoard. When the Photobooth Finder team ran our photo booth hire business back in the day we had around 40 items with retail value of approx $300. So there is clearly a good cost saving for clients who choose to hire a Props Box even if they pay a little extra. Also given most people really don't have a need for all those props after their event it saves on waste too which is a great pro.
Choice – Putting together your own means of course all the choice is yours which means you have total control of whats offered to your guests. However the con is that it's up to you to source it all. Most photo booth operators have a pretty good idea of what props work best and will offer those as standard in their existing Props Boxes. Generally you can expect to find hats, wigs, glasses, masks, props on sticks, signs on sticks, mini blackboards, boa's and picture frames. Most operators will let you add your own items if they don't offer something specific or they may even source it for you and add it to their existing boxes you just need to ask.
Suitability – Most prop boxes will have a general array of various items which suit in one way or other most events. If however you have a special theme or colour scheme you want the props to match you may be left with no choice but to provide your own or at least in combination with a few of the operators existing items that happen to be suitable. Once again talk to your photo booth operator so you can determine suitability.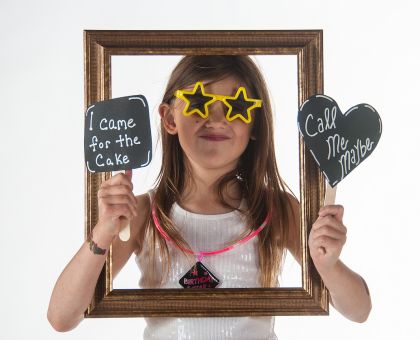 Time – There is no doubt that one of the biggest savings after money is time. For you to source props yourself (unless you have them at the ready at home) is going to take time. Most people will need to visit a few dollar shops and party supply stores before finding everything they want. If you're planning a wedding or a decent party then you need to decide if sourcing props is a good use of your no doubt precious time. Having said that it is a lot of fun to go Props shopping. Although if you're time poor don't take a friend with you or it will take twice as long as you try on and play with everything!
TIP! - It's a good idea to ask your chosen photo booth operator for a Props Box Inventory prior so you have a good idea of what and how many props are being offered in their props box. Then you will be able to determine which is the right way for you to go.
SUMMARY
As you can see there are quite a few pros and cons to whether or not you should hire a props box from the photo booth operator or put one together yourself but one thing that is definitely clear is you should have props!
So grab a prop and happy boothin!
(Photo Booth Blogger: Justin Jowett)
Tags: Photo Booth, Props Box, Party Ideas
Related Articles
---
Comments