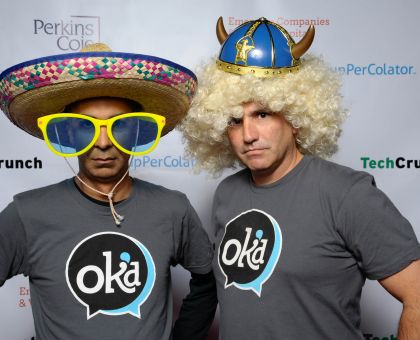 Top 5 Tips For The Best Photo Booth Poses
Over the last 10yrs we have seen first hand some of the best (and worst!) photo booth poses. So the team at Photobooth Finder have put our heads together to come up with our top 5 tips to help you create the best photo booth poses the next time you find yourself inside a photo booth.
1. Get Creative – Forget the obvious things like a silly expression or sticking your tongue out everyone does that! Think of something a little left of centre and/or funny. For instance if you're known to talk a lot use your mobile phone as a prop and be totally engrossed in a fictional conversation.
2. Tell a Story – Most photo booths will print photo strips with multiple images so think of a quick story line you can play out in a few shots before you get in. You could be fishing and reel in a big one. Think of it like an old school cartoon strip.
3. Use Props – Often there is a props box to aide you in this but if not refer back to step 1 and get creative. Find something or someone and use them to great effect.
4. Practice – Master your photo booth posing craft by taking every opportunity to use one. The best photo booth posers are serial offenders.
5. Keep it Classy – It's all to easy to let your naughty mind take over and allow you to do poses normally associated with the mind of an adolescent boy. We urge you to remember all modern photo booths keep a digital record of all images so only do things you're happy for everyone to see.
So there you have it our top 5 tips to ensure you strike the very best poses the next time you're in a photo booth.
Photobooth Finder is here to help you find the perfect photo booth. We have built a trusted network of over 250 photo booth operators around Australia.
To start your photo booth search just click HERE
Disclaimer:
While every caution has been taken to provide readers with most accurate information and honest analysis, please use your discretion before taking any decisions based on the information in this blog. Author will not compensate you in any way whatsoever if you ever happen to suffer a loss/inconvenience/damage because of/while making use of information in this blog.
(Photo Booth Blogger: Justin Jowett)
Tags: Photo Booth Pose, Photo Booth Tips, Photo Booth Hire, Photo Booth Rental, Photobooth Hire, Photobooth Rental, Photo Booth Hire Sydney, Photo Booth Hire Melbourne, Photo Booth Hire Brisbane
Related Articles
---
Comments