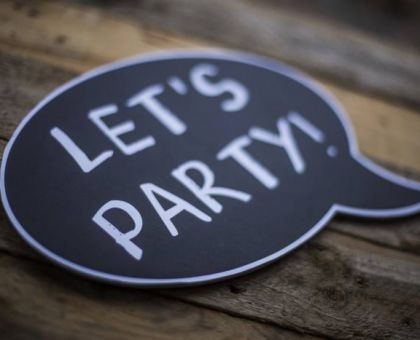 Hiring a Photo Booth from Group / Coupon Deal Sites
So you have been looking for a cheap photo booth to hire and you have found your way onto one of the many group/coupon deal sites. Of course they have a deal which is much cheaper than what you have seen on nearly every photo booth operators own websites. In fact it's so cheap it seems to be good to be true.....
How do these sites get such cheap deals?
The business model for these sites to make their money is pretty ingenious they have a platform which always offers 24/7 awesomely discounted online only deals and hoards of bargain hunters readily sign up to get a piece of the action. They can then re-market deal after deal to their growing member base and so the cycle goes snowballing along.
If a photo booth operator (like any other business) wants to get in front of all these people then they have to offer their services or products at a massively discounted rate (40 - 80% off) to take part in a coupon / group deal campaign and even then they have to give up decent percentage (20 - 40%) of the coupon value to the website. So you don't have to be much of a mathematician to work out that for a photo booth operator they need to get a lot of bookings from advertising this way to even break even let alone turn a measly profit. Meanwhile the deal site is laughing all the way to the bank.
Because of this fact many of the photo booth operators who are using these sites are either just starting out and want to give their business a kick start to get their brand out there or they run their businesses on the cheap (low cost, low quality photo booths and print materials) and often overvalue their services to make it look like people are getting better value than they actually are. The problem with this for the buyer of the coupon is that there are some very real risks that they may not be getting what they believe they paid for.
What do I need to know?
For an operator to make it worth their while they need to get a lot of bookings or at least up-sell from the cheap deal to one that has a little more profit in it for them. If they can't do that with you then the value they place on you as a client may result in receiving poorer customer service or even having your booking cancelled on you in order for them to make your date available to a full price paying client from another source.
Most people tend to want to hire out a photo booth on a Saturday night so the chances of you being able to use your coupon are either unlikely or often not even available with coupon deals. You also need to know if the operator is inexperienced (check the ABN register) as inexperienced operators are more likely to encounter all manner of issues for which you can't begin to imagine which could impact on your event. (see the Blog link below for more info)
How do I avoid a coupon disaster?
Read the fine print before buying a coupon
Check with the operator for availability and assurances before purchasing
Check with the ABN register if they are a registered business and how long they have been operating for (some new operators will fudge the truth on this so best to check yourself)
Check for reviews on sites other than the operators for truthful reviews about their service and products
You should also read this BLOG about "How to avoid a Photobooth Hire Disaster" which contains more detailed information about the potential risks and ways to avoid hiring a booth from an unprofessional photo booth operator.
HINT - If you don't want to take the risk and are happy to pay operators for the value they bring then use the Photobooth Finder network and reviews to find the best local photo booth operators
Happy Boothin!
Disclaimer: While every caution has been taken to provide readers with most accurate information and honest analysis, please use your discretion before taking any decisions based on the information in this blog. Author will not compensate you in any way whatsoever if you ever happen to suffer a loss/inconvenience/damage because of/while making use of information in this blog.
(Photo Booth Blogger: Justin Jowett)
Tags: Photo Booth Warning, Groupon, Scoupon, Our Deal
---
Comments