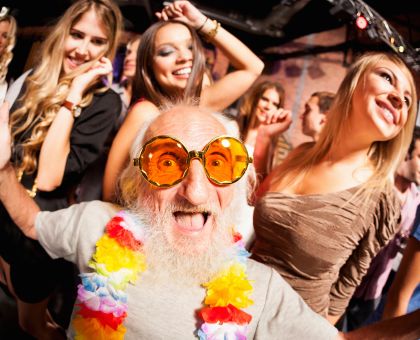 Top 5 Reasons Your Event Needs A Photo Booth
Originally published as 5 Reasons A Photo Booth Is Still the Must Have Cool Addition For Any Event in Feb 2016
The humble photo booth saw a massive resurgence in popularity around the mid-late 2000's when technology and innovation converted the photo booth from a bulky and often slow to print chemical print lab to a portable and fast printing digital machine. As demand grew so did the innovation and features which is why overall demand is amazingly still growing at a steady rate and more and more people are opening a photo booth hire business. Despite this there are a few naysayers who think the photo booth trend is waning but we totally disagree and here are the 5 reasons why a Photo Booth is still a must have cool addition for any event:
1. Entertain Guests
Regardless of the event whether it be a wedding, birthday party, Corporate event, School Formal etc the one thing that the event holder and the guests agree on as being the most important ingredient to a successful event is keeping the guests entertained. A photo booth can entertain like a seasoned pro and can keep it up all night. Everyone has an inner desire to be silly and get their picture taken whilst doing it. The photo booth provides the perfect setting to allow this to happen especially in an enclosed photo booth. The addition of props and an alcoholic beverage lend themselves to ensuring inhibitions melt away and fun and laughter become the driving factors to keep guests returning again and again. There is also a voyeuristic aspect to the photo booth, guests love to watch other guests using the photo booth and revel in viewing the photos as they are displayed on external screen(s) or copies placed in the guest album. Thoroughly entertained guests will rave about an event for years to come and that never gets old.
2. Preserve Memories
The modern photo booth not only takes pictures but prints them out in the form of photo-strips generally in duplicate. The idea being one copy is for the guest(s) to keep and the other is for the photo album. This photo album is the event holders way to capture not only everyone's pictures but also personal messages left by their guests. So really its a guest book + photo album. This means that in years to come as the event holder views the album they will be transported back in time in a truly vivid capacity by the pictures and words. They will also receive a USB or CD with all the digital copies so once again for prosperity the memory of their event is preserved for a life time.
3. The Best Bomboniere
A Bomboniere (also known as a "favour") is just a fancy originally Italian word for a gift given by the host of an important event to their guests. The bomboniere is most commonly found at Weddings and religious ceremonies but the idea of giving a gift at all sorts of modern events is becoming increasingly popular. Often these "gifts" are either trinket items or are edible which means they're either left behind, thrown in a drawer or the bin or digested which ultimately means they're never to be seen again! With a photo booth guests take home pictures in the form of a photo strip. Those photo strips either end up on the fridge, a cork-board or a wall, worst case scenario they go into a photo album. Either way your guests actually keeps their gift which makes the gift that keeps giving.
4. New Styles and Innovation
Every year a completely new style of photo booth or a really cool new software feature hits the market which means you can always find something new to experience. So there is no need to be thinking that just because so and so had a photo booth at their event that you'll be seen to be copying them if you have one at yours too. Instead just pick a photo booth that is different. There are countless styles and features to choose from and currently with over 1000 photo booth operators in Australia you are going to be spoiled for choice. To learn more about the current latest new styles and innovations be sure to check out the Latest Photo Booth Trends for 2017, 2016 and 2015 blogs.
5. They can Babysit too
A little spoken about advantage, at least of the "unattended photo booth", is that they are really great babysitters! They never get tired of having kids play with them and kids never get bored using them. This means that for those guests that have kids they can too can enjoy the party whilst their kids work the photo booth over and the guests without kids don't have to put up with kids tearing around them and getting under their tables cause they will all be playing around the photo booth instead at least until they tucker out as the night gets late and then they can sleep under the tables or be taken to a real bed to allow the adults to finally get in and enjoy the photo booth too.
Note: If you're hiring a photo booth with an attendant you might like to check with them about their policy for having kids without supervision in their booths before you let your kids run wild.
Photobooth Finder is here to help you find the perfect photo booth. We have built a trusted network of over 250 photo booth suppliers around Australia.
CLICK HERE

to start your photo booth search
Disclaimer: While every caution has been taken to provide readers with most accurate information and honest analysis, please use your discretion before taking any decisions based on the information in this blog. Author will not compensate you in any way whatsoever if you ever happen to suffer a loss/inconvenience/damage because of/while making use of information in this blog.
(Photo Booth Blogger: Justin Jowett)
Tags: Photo Booth, Photo Booth Hire, Must Have Addition
Related Articles
---
Comments