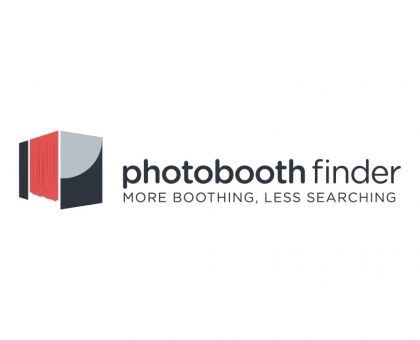 Important Info, Tips and Tricks For Member Operators
With so many different ways you can advertise your business not to mention so many listing sites out there it is easy to become confused as to how they all work. So I have put together a quick reference guide to understanding how Photobooth Finder works for you and our users as well as lots of important info, tips and tricks to ensure every member operator gets the maximum benefit from using our service.
How Photobooth Finder works
Users Point of view - It is a free service for the public to find, compare and contact local operators. Each enquirer can define their own search criteria (location, budget, style of booth, size) and matching operators appear in the search results. User then views matching listings and chooses which operators they want to enquire with by adding them to a shortlist (like a shopping cart) Only those operators chosen by the enquirer receive the lead when they submit their details. As at Jun 2017 PBF is currently getting more than 40,000 unique visitors a year and is steadily growing.
Member Operators - It is a lead generation and advertising platform connecting their target market to them. Has been set up as an extremely cost effective way to promote all operators and help them get found regardless of marketing budget, SEO spend or google ranking. We make the playing field fairer.
Operators with no credits get a lead preview and can pick n choose which leads they want to buy at $6.60 each. To save money and get leads in full immediately pre-purchased credit packs work out to be as little as $3.30 per lead. Ability to pick n pay is no longer there whilst account has credit.
PBF Currently has over 250 member operators from around Oz representing 20 -25% of the industry.
Important Member Info, Tips and Tricks
Lead Guarantee - All leads are guaranteed to be 100% genuine ie real people with real events. In the instance where a fake, duplicate or spammy lead is suspected operators can "Flag" it via their dashboard and we will investigate and refund the credit if not genuine.
Accepting/Declining Leads - As leads are from people expecting to hear back from the operators they enquire with and we give every operator the chance to accept (buy) or decline (not buy) leads when they have no credit with a preview notification. If operators do not respond either way within 72hrs the system will auto decline the lead on their behalf. Declining/Auto Declining results in a polite message to the enquirer that operators are unable to quote them at this time due (we list a host of reasons eg booked out, unable to service due to venue/location restrictions etc). If an operator accepts the lead then the rest of the hire process is in their hands. We do not take a commission nor have any further part in the hire. We do send them a follow up feedback email to see if they booked/found our service helpful.
Listing Order - Listings display based on a random algorithm which is updated daily for fairness to all. Featured (paid) Listings always appear first followed by standard free listings)
Featured Listing - Operators wishing to be guaranteed 1st page everytime can buy a "Featured Listing" Recommended only for those regions where competition is high eg capital cities. Limited to just 12 per region FL's will also display randomly to give all payers a fair turn at position 1 of page 1. As at 29 Jun 2017 pricing is: $275 for 6 months, $440 for 12 months.
Get Reviews - All listings have a client reviews section and overall rating so operators should be encouraging their past clients to review them. All reviews are checked to ensure they are genuine. No self reviewing allowed.
Use the Gallery - People are visual so operators should have lots of pics to showcase their booths, photo samples and other miscellany like props, backdrops etc. There are sections specifically for this and as a minimum standard we expect every operator to have at least one pic in each of the three sections for their listing to be approved.
Member Dashboard/Stats Operators can purchase leads, update their listings and view stats on how well their listing is performing (no. of enquiries, no of views etc). The latest industry/supplier deals are on show here too.
Member Specials/Newsletter A periodical newsletter and industry deals are sent out to all members. Operators can unsubscribe but this is not recommended as they will miss important information pertaining to future changes on the site.
Review and Update your Listing every 6 months to keep content fresh and up to date. Operators should also treat their listing a bit like an Adwords ad, amend your "from price" if you are finding you are not attracting your target market, change pics and text accordingly also until happy with the results.
Use the free operators Resources Centre
it is full of articles and info written by Justin Jowett to help operators. Accessible from within the members dashboard or via the homepage > About Us
Read the Blogs
- in addition to blogs to help operators there are loads of articles for the general public to better educate them about all things PB's. Operators should use and reference these resources with their own clients.
Additional Benefit - Many of our users will visit an operators website after finding them on our site and enquire direct instead of via our service thus increasing the value to members of having a free listing. All member operators should add "Photobooth Finder" to their referral source for their own enquiry forms to keep track of this.
Why Photobooth Finder was created
Photobooth Finder is something I, Justin Jowett, created to help and provide value to our industry. It was created out of a need I saw wasn't being catered to when I was an operator (2010 - 2014) and I believe through helping boothers get more business and be better I can help create a more professional and successful industry to the benefit of all.
Happy Boothin!
Disclaimer: While every caution has been taken to provide readers with most accurate information and honest analysis, please use your discretion before taking any decisions based on the information in this blog. Author will not compensate you in any way whatsoever if you ever happen to suffer a loss/inconvenience/damage because of/while making use of information in this blog.
(Photo Booth Blogger: Justin Jowett)
---
Comments