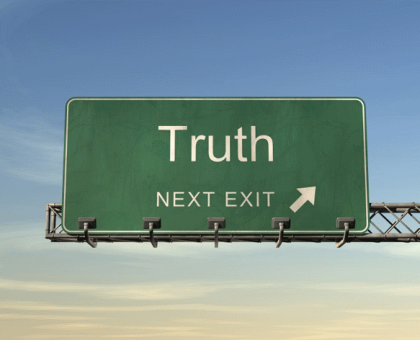 Operator Website Leads Are Not Free
One of the most common misconceptions among photo booth business owners is that their websites generate free leads. Or put in another way they don't feel that they should have to pay for leads from other sources because they get them via the traffic from their own websites without having to pay for them. Many are happy to pay for SEO, wedding and party directories and advertising because these things have a direct impact on generating traffic to their websites and leads simply follow. Right?
There are two problems with this way of thinking. Firstly too much importance is placed on generating traffic. Traffic in itself is important but it is the least valuable part of the sales funnel (a fancy term to describe the path a client takes to move from knowing/hearing about your product to actually buying from you). Most traffic to a website is just "window shoppers", they stick their head in and quickly go again because they're not interested for one reason or another. So it takes an awful lot of traffic to generate a single lead. These are people who actually look around and submit an enquiry or ask a question because they are interested and could potentially spend their money. Think about how the times you have you done this yourself.
Secondly and most importantly every lead no matter where it comes from has a price tag whether directly or indirectly associated with it and it is this price tag or "bench mark" that way too many business owners simply don't know. Knowing this figure is one of the most important aspects of successfully running a photo booth business and being able to make smart business decisions.
How to work out how much your websites leads are costing you
Firstly you need to be able to quantify how much a website costs you in a given period. I like to use the financial year as this makes the most sense for most business finances but use a calendar year if you prefer. You will need to factor in all associated costs eg website development, updates and changes, hosting, SSL certificates, SEO etc. This is easier to figure out if you pay someone to do all those items for you but if you do your own web development then you should keep track of how much time you spend working on your website and assign an hourly rate to come up with a valid figure. Time is money after all and no one works for free not even in their own businesses. For those operators that are part of a franchise you simply need to use which ever relevant costs you pay to the franchisor for marketing and advertising.
Once you have a total for website expenses for a period of time you then need to work out how many leads you got in the same time period. Hopefully you already keep detailed records (an Enquiry Summary Spreadsheet) of every lead and its source, whether they have received a quote, follow ups, become a booking etc. If not, here is a sample one to get you started:
Sample Enquiry Summary Spreadsheet
| | | | | | | | | | | |
| --- | --- | --- | --- | --- | --- | --- | --- | --- | --- | --- |
| Date of Quote | Name | Contact number | email | Date of function | Type of Event | Location | Quote | Follow Up | Outcome | Source |
| 20-Sep-2016 | Kim | 0411 123123 | kimandbenwedding@boothmail.com | 7-Jul-2017 | Wedding | Maleny | $750 4 Hr Silver Package | 23 Sep sent email | Needs more time to decide. Ctc again in 1 month | Photobooth Finder |
Divide costs by leads and you will get a figure, this figure will differ from operator to operator and the figure isn't as important as knowing the figure. Next you can work out how much a booking lead costs you by dividing the no. of bookings generated from website leads through the same figure. Now this makes for a really interesting figure as you now know how much of your booking fee is eaten away before you even start a hire. Most operators when they determine these figures finally start to see that they really aren't making anywhere near as much as they thought. Worse still some find they are actually losing money but it's better to know a problem so you can fix it than to be ignorant to it.
You can use the same principle to find out the bench mark costs for leads from any source. What's particularly important though is that you have a good method for tracking all leads. If you are paying to be on expensive Wedding directories (because they claim to have lots of traffic) make sure you know how much of that traffic is turning into an enquiry lead and how many go on to book. Those amounts are way more important than volume of traffic and ultimately will decide if the Return On Investment (ROI) for any marketing venture is worth continuing to spend your hard earned money on. Don't fall into the trap of spending good money on marketing ventures and not monitoring how well they are working. This should be a constant process, what's worked in the past may not be be effective in the future.
In time by choosing and sticking with marketing ventures that have higher ROI you can start to bring down the cost of your leads and that has a direct impact on increasing profits. That's working smarter not harder.
Happy Boothin!
Disclaimer: While every caution has been taken to provide readers with most accurate information and honest analysis, please use your discretion before taking any decisions based on the information in this blog. Author will not compensate you in any way whatsoever if you ever happen to suffer a loss/inconvenience/damage because of/while making use of information in this blog.
(Photo Booth Blogger: Justin Jowett)
Tags: Photo Booth Operators, Photo Booth Marketing, Lead Generation
Related Articles
---
Comments