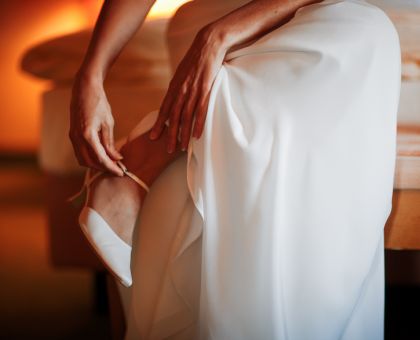 How To Make The Most Of A Wedding Expo / Venue Open Day
(article originally published Apr 2016 updated July 2017)

If you're a photo booth operator and you have any interest at all in attracting brides and grooms and getting a slice of the wedding photo booth hire market then you need to make exhibiting at Wedding Expos and/or Venue Open days part of your marketing plan.
Why Exhibit at an Expo or Venue Open Day?
Expos and Open Days are a great way to get in touch with loads of potential clients and generate leads. Being future brides though many of them are only just recently engaged and starting to plan their wedding and haven't even decided on a venue yet let alone be able to book a photo booth hire. So be prepared to wait up to 2 years for a return on your investment (not just your money but your time). Having said that there will still be brides who are further along in their planning and be in a position to book you so be sure to take advantage of this. Regardless whether you exhibit at a Wedding Expo or a Venue Open Day your photo booth should be set up for free use so anyone and everyone can test it out (never charge!).
What's the difference between a Wedding Expo and a Venue Open Day?
A Wedding Expo is an industry event (often run by a Wedding magazine or other industry partner) and generally costs money for suppliers to exhibit at and for brides to attend. The big ones are normally held in the capital cities and major regional centres in Jan and often again in June/July and the format can be a full day (usually Sunday) or the full weekend (Fri – Sun). Because of this they can interfere with any potential bookings you have so be prepared to block out some time on your calendar to ensure you have a booth available when the time rolls around. The cost to exhibit varies depending on the calibre of the expo but for the one day events expect to pay $600 - $800 and the full weekend events $1500 - $2200. Note: these costs are for a 3m stand which is the minimum you will need to have room for a 1-2m wide booth and a small trestle table for brochures, props, awards, album etc to set up on.
One of the major benefits of attending a paid expo besides the sheer number of potential clients you will have contact with, is that they will provide you with a bride database after the event. All brides are required to fill in their contact details and this alone is a gold mine of potential for your business if you use it correctly.
A Venue Open Day is when a wedding venue itself puts on a showcase of their preferred suppliers. They are held all year round with many venues holding them multiple times throughout the year often mid week in the evening and only run for a few hours so they tend not to interfere with your own bookings . They are generally free to exhibit at (often invitation only from venues who know you) and free for brides to attend but you won't get as much exposure or short term bookings on the day from exhibiting at a venue open day but the potential in the long term is actually far greater than exhibiting at a paid expo. So long as you consolidate relationships with venues and maximise their desire to actively recommend you to their clients. If you are ever asked by a venue to do their open day then you should absolutely take the opportunity.
Some venues will give you their small bride database from the day but generally it is up to you to collect their details so you need to be active in doing this.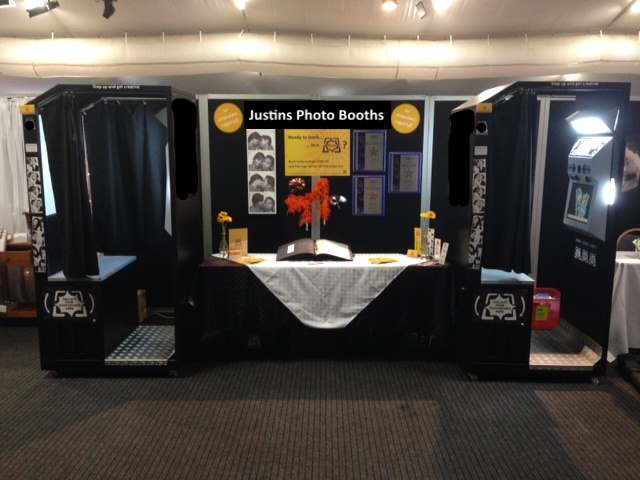 Wedding Expo / Venue Open Day Tips For Photo Booth Hire Operators
Bring your best booth(s) to show off and lots of film

Bring your own table clothes (these aren't generally supplied so invest in some nice ones that present the right image for you)

Make a "Dummy Album" with real photo strips and dummy messages and sell how much of a keepsake it is.

Lots of brochures, flyers and business cards (bring more than you need as you don't want to run out!)

Signage for your stand so its clear who you are, many stands forget this but its very important!

Offer an Expo Special/Book Today deal

Flowers are a nice touch and will make your stand more attractive

Props Box / any other sample items (eg frames and magnets) which you sell

USB for the pics (load them onto your Facebook page afterwards)

Be sure to load your Logo onto the booths welcome/goodbye screens and onto the photostrips so everyone that tries the booth takes your brand home

Have an Enquiry Form for people to fill in their details so you can send them a quote or follow them up later

Booking Forms and T&Cs pre printed so you can take bookings on the day

Receipt Book (for any booking deposits)

Cash on hand so you can give change if people pay cash and need it

Even if you offer unattended photo booths you should absolutely be there during an expo/open day to talk to brides and generate leads

Display any awards you have received to help build credibility and as another point of difference from other photo booth operators.
At the Wedding Expo / Venue Open Day
Network! Build relationships with other suppliers, particularly take the time to get to know your expo neighbours, its a small industry and they may go on to recommended you to their clients if you make a good impression (and vice versa!)

Be super friendly and cheerful, you want your enthusiasm to be infectious and for people to remember you. There are going to be a bunch of other photo booth operators there which they will talk to so anything you can do to help you stand out can only be a good thing.

Be careful not to spend too much time with one person unless you think it's going to result in a firm commitment (ie deposit) then and there. You want to speak to as many people as you can in a quality and time sensitive way whilst generating as many leads as you.

Brides are going to see a number of other photo booths and from their point of view they are all going to do much the same thing so make sure you sell any points of difference you have from other photo booth operators.

Go for a walk around and see what other photo booth operators are doing/offering. Dont be afraid to introduce yourself and build relationships with other local boothers. You just never know when you may be able to help each other out. Test their booths if you can but don't actively snoop, be very transparent. Most operators are happy to show you how they are different from you.
Post Wedding Expo / Venue Open Day
Follow up any leads you generate on the day within 48 hours.

For the bride database that you generally receive within a few days of a Wedding Expo be sure to be ready to email market to them immediately once it's emailed to you. Brides are going to be bombarded with other suppliers doing the same over the coming days so make sure you are one of the first to get their attention.

Send multiple follow ups relative to how far in advance their wedding date to keep you in their minds when they are finally ready to make a booking.
All in all a Wedding Expo or Venue Open Day is a great way to get in touch with lots of potential brides but just make sure you measure your return on investment as with all marketing it's got to be worth it!
Happy Boothin!
Disclaimer: While every caution has been taken to provide readers with most accurate information and honest analysis, please use your discretion before taking any decisions based on the information in this blog. Author will not compensate you in any way whatsoever if you ever happen to suffer a loss/inconvenience/damage because of/while making use of information in this blog.
(Photo Booth Blogger: Justin Jowett)
Tags: Wedding Expo, Venue Open Day
---
Comments