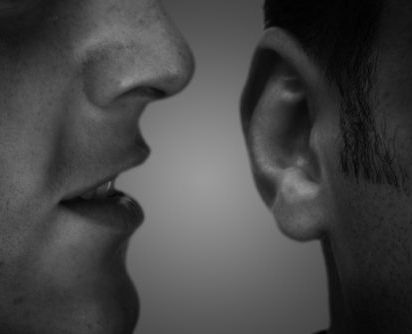 How To Get Venues To Refer Your Photo Booth Business
As a photo booth hire business owner getting referral business from local venues is one of the best ways to grow your business and ensure you have a constant flow of predictable work. Of course as with all things the doing is never as easy as it sounds and a lot of effort can be wasted if its not done correctly. Before we get started with the how let's take a better look at the why:
Why build relationships with venues?
There a loads of reasons every photo booth owner should invest in building relationships with venues:
Nice to work with venues and venue staff you like and vice versa
Knowing a venue well makes set up and bumps easier for you and/or your staff
Brand awareness through cross promotion (get in their preferred supplier list and/or their packages list, featured on their website etc)
They will actively recommend when speaking to their clients
Above all else all the above will work together to get you more photo booth bookings!
How to build relationships with venues?
There is no magic formula but there are plenty of things you can do to build relationships here are my tips based around your interactions with a venue.
Pre Hire
Courtesy call when you take a new booking for that venue to advise them you're providing the photo booth (many brides and clients forget to do this)
Explain briefly how you work (not all boothers set up and operate the same (eg attended vs not attended) so ensure they understand how you work and any issues can be resolved well in advance
Ask them for any venue requirements and be flexible to their needs whilst ensuring you get the relevant information you need (eg set up location, bump in window)
Advise them you will call again X weeks prior to figure out suitable bump times/confirm everything
During Hire
Announce your arrival to the event co-ordinator and/or staff and check you're ok to start bumping in and that nothing has changed last minute
Be friendly and courteous to staff during the event
Say goodbye prior to leaving
Post Hire
Follow up call to ask for feedback on how the booth/your staff etc went
Give them any feedback relevant to the venue eg staff member X was really helpful or the location for the booth did/didn't work well.
Thank them for helping you make the hire a success for the client
Generally
Be friendly and build genuine rapport
Refer clients to your favourite venues and make sure they tell the venue who referred them
Participate in venue open days (set up your booth and talk to their potential clients not just about your booths but about how good the venue is)
Consider formalising a "preferred supplier agreement"
Xmas/Thank You cards/gifts
Offer the venue a free staff hire for Xmas party mid week if they refer you "X" no. of bookings per year
Blog about your favourite venues and/or your favourite event co-ordinators and share the article with them
One of the biggest factors working against you is that Event Co-ordinators tend to come and go often so you're going to need to make sure you are maintaining constant contact with your venues or you can find someone else has muscled in and pushed you out.
HOT TIP - Be your own Sales Rep!
Be your own sales rep and during the quiet season get in the car and go out and visit every local venue and introduce yourself in person. Make sure you have pre-prepared some documentation about them becoming a referral partner as well as lots of brochures and cards. Take the opportunity to explain how you work, how you're different from your competitors but really focus on what you can offer the venue eg professional service, great communication, flexible bump ins, free or discounted staff hires, support and cross promotion for their open days etc.
When I started in 2010 getting venues was easy but by 2012 competition had grown so every winter I would sales rep for myself. I'd spend 2-3 weeks visiting every venue around Brisbane and the results were always very positive with a handful of new preferred venues on board every time which would go on to result in tens of thousands of dollars worth of easy win bookings. Most co-ordinators don't get mid week visits from suppliers so this is a great way to stand out from the crowd and start building relationships!
Preferred Supplier Agreements
A preferred supplier agreement is definitely a great way to lock in all the hard work you have done in the past to build a great relationship with a venue. As mentioned previously one of the greatest problems you will face year in and year out is the leaving of an event co-ordinator. If you dont have something formal in place you aren't going to have a leg to stand on if the incoming event co-ordinator decides to start referring someone else.
Setting up a preferred supplier agreement isn't hard but it will take some time to create the first template but then you can amend and reuse with other venues so it's definitely worth the investment. When setting up a PSA make sure you clearly note what is expected from both parties and the agreement is for a given period eg 1 year after which both parties can agree to continue or cease with the PSA. If you can get it signed not only by the event co-ordinator but by the managing director or someone high up who is less likely to leave the venue.
Conclusion
If you can be successful at building and maintaining mutually beneficial relationships with venues your business will skyrocket to the next level!
Happy Boothin!
Disclaimer: While every caution has been taken to provide readers with most accurate information and honest analysis, please use your discretion before taking any decisions based on the information in this blog. Author will not compensate you in any way whatsoever if you ever happen to suffer a loss/inconvenience/damage because of/while making use of information in this blog.
(Photo Booth Blogger: Justin Jowett)
(Photo credit: Jamin Gray c/o Flickr)
Tags: Photo Booth Venues, Building Venue Relationships
---
Comments