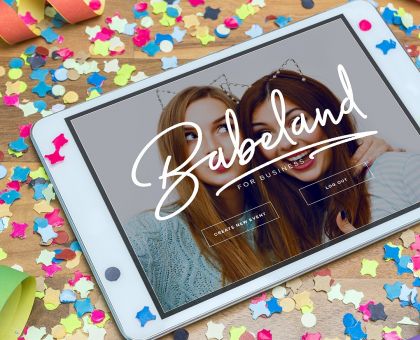 Photo Booth Software Specialists
Introduction to the Photo booth community:
Hi! We're Buffy Cutler and Brandon Koch. We're a husband and wife team who founded and run Babeland Photo Babeland Photo is a consumer/DIY app, bringing an elevated photo booth experience to everyone at an affordable price. Recently, we launched Babeland Pro, our latest product which aims to bring a premium photo booth app and services to photo booth owners and operators.

The Beginnings of the Business?
About two years ago, we were both working for pretty big media companies in New York City. Through our work, we were exposed to some truly amazing photo booth experiences. We had our first real exposure to the "new-age" photo booth space, offering things like GIF capture, Slow Motion, Boomerangs, and beautiful photo prints, all wrapped into an experience that was beautifully-designed and felt truly "premium."
Around the same time, we were planning our wedding! We didn't know much about photo booths, but we knew we wanted one at our reception. Our wedding reception was for about 20 of our closest family and friends, and while we dreamed of having that premium photo booth experience, we knew our budget wouldn't allow.
We started exploring the DIY options, finding that there were only a few apps on the market that came anywhere close to our desire (and the closest was $60, but no ability to shoot slow motion video or build our own templates - Buffy is a graphic designer, and having a selection of our own designs that would be randomized for each guest was something we wanted). So…we decided to build our own.
A bit anecdotal, but Brandon was resistant to the idea. Brandon worked for a media company building workflows for television production and broadcast, but while he was technically inclined, he had no experience building apps. We set out to try, and four months later, we had a fully functional iPad photo booth that did everything we wanted.
The photo booth app proved to be a hit at our wedding, and leveraging our business contacts, we started using our software for professional events. The response was always positive and well-received. Knowing that the consumers are more technically-inclined than ever, and their inherent experience with social media meant they knew their way around iPad, we felt the time was right to release a product that was affordable, beautifully designed, and took the guesswork out of building a photo booth solution.

Current Plans for This Year In Business?
As we just launched Babeland Pro, we look forward to evolving our services by working with customers and really understanding their needs. We've been thrilled with the success we've had with Babeland Photo; moving into the professional space has brought us so many great friends and connections, and it's amazing to be able to build products that directly incorporate the ideas of our customers.
Alongside this, we are eager to expand our current offerings and dive into new visual experiences not seen before. We think GIF and Boomerang are sort of the hallmark of this generation; our Polaroid, if you will, but as visual technology expands and becomes more accessible, we want to be at the forefront of new ways to capture media and deliver visuals that push the industry forward.
Most importantly, we want to continue to bring awareness to our mission of building a business that supports women in technology and female entrepreneurs. We know there are so many talented women in photography and software, specifically, and we work to ensure that they are represented and heard in a field that, for so long, has felt unbalanced.
Any New Business You Might Be Looking to Set Up?
We believe we offer the best software for long-term and permanent installations of photo booths, and we look forward to evolving further in that market. With features like instantaneous template updates, scheduled template changes, and real-time management of devices and events, we are really excited about pushing our software into the long-term and permanent install space.
A few weeks ago, we launched our first feature in the world of Augmented Reality; AR photo prints! They look just like real photo prints, but can be viewed in 3D and Augmented Reality with pixel-perfect accuracy. Best of all, guests need no special software to view it. We love Augmented Reality and look forward to incorporating new features that leverage such a fun, new, easy-to-use technology. In all, we enjoy thinking about new businesses and avenues that step away from the traditional but maintain the core experience.

The Most Common Problems You Face/Faced in the Photo Booth Industry?
Everyone has varying needs and perceptions of what a photo booth is and should do. We want to listen to our customers but remain true to our mission of providing beautiful aesthetic and elevated experiences at an affordable price. Those two goals don't always align, but we love collaborating with our customers and finding ways to remain true to our core and offer the features that improve the guest experience.
An important mission of ours is to increase awareness about real social issues like Snapchat dysmorphia and airbrushing on Instagram/social media. As we keep our eye on the trends of the industry, we find a real lack of knowledge about the negative health effects that digital retouching and face filters can have in girls and young women. It is always important to us to ensure our users have a fun experience when interacting with our software, but we believe we, other photo boothers, and other software companies have a responsibility to do what's right for the greater good.

Your Opinion on the Future of the Photo Booth Industry and What You See Changing?
Things are evolving to video. GIFs and Boomerangs will always have a place, but in an "always on" world, there is huge opportunity with video to create visuals that are memorable, fun, and impactful. We see the future bright (no pun intended!) with technologies like green screen, depth, and interactivity. You only have a few seconds to capture attention and we believe photographers and photo boothers are in the right position to affect that change.
In a hardware sense, we see a push toward more inclusive solutions. iPad cameras are only getting better. With the advent of the smartphone, we all know that photography has changed drastically and has become more accessible to everyone. The photo booth industry will need to adopt those changes and embrace technology even faster if we want to stay at the forefront of the visual experience.

Improvements You Wish You Could Make to Your Business Right Now?
We are always wishing we could find new ways to balance customer needs while maintaining our vision of providing a curated experience that leverages our backgrounds in social media and visual distribution. We want our users to have the most robust set of features imaginable for their businesses and events; balancing this with our goal of keeping software easy-to-use, engaging, and responsive is always an area we are working to improve.
Showing off our software and its features is an area we keep looking for ways to improve, too. Demonstrating all we can do is so challenging; we wish we could sit down with every customer for a few hours and show them everything! In all, we'd love to move faster and fulfill all the dreams in our head of not just what our software can do, but we'll never lose focus of putting our customers and guests above everything else.

Areas You Think the Photo Booth Industry Could Improve?
We'd like to see the industry be more open to change and help forward a shift to see women taking larger roles in photography and technology. Above all else, tackling social issues and doing our part, together, to make a change, needs to happen faster. The events and photography business is massive and we could all work together to really have an impact because of our close connection to visual imagery and social media.
Seeing the industry adopt newer formats and technologies faster would be thrilling to us, too. We'd love to see newer trends and technologies reach the widest audience possible, regardless of geography or budget, which would help improve our footing and necessity as visual formats expand.
At the end of the day, we want to see the guest experience be put first. Guests are our customers, our clients, and relying on us to capture something special. We see vendors charging relative to their market, but are not always delivering a high-quality experience that aligns with the price. Guests might not know or care, but operators should care about their appearance and the quality of their work. Too many people seem in it for profit, but they are hired to capture some of the most important days in peoples' lives. Young adults are becoming more technologically advanced; up-selling core functionality like GIFs and Videos are going to cause the market to cannibalize itself. If we don't move fast enough, we're going to charge ourselves out of business.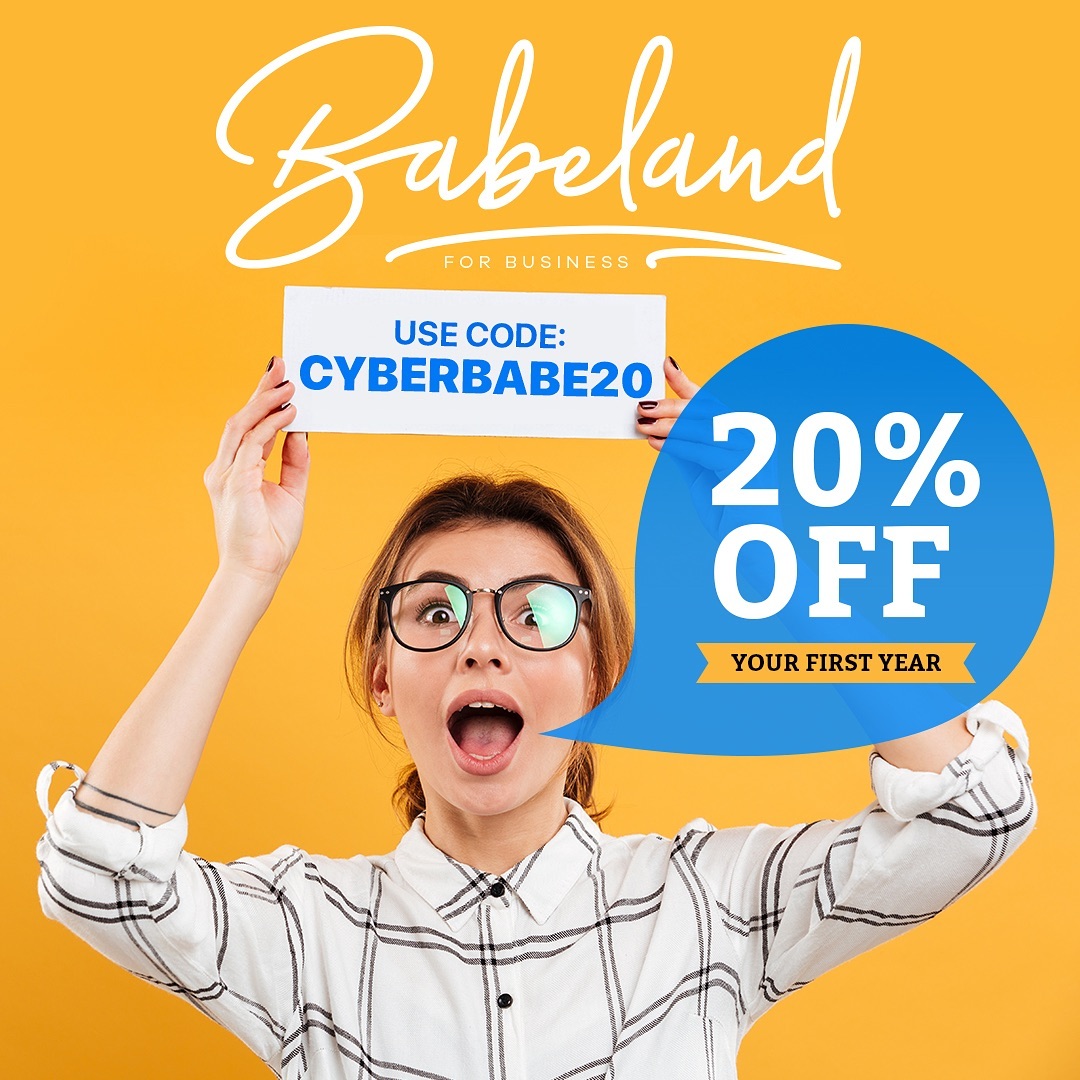 ---
Comments