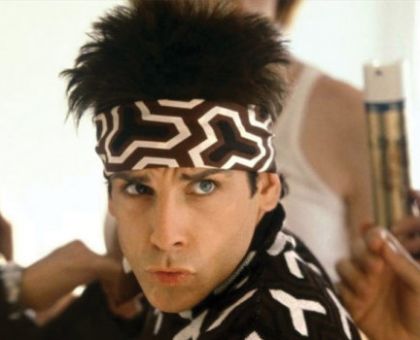 5 Best Photo booth hire Sydney
Below we will show you through five of the best photo booth hire businesses in Sydney.
If you have any type of event coming up and you are seriously considering whether a photo booth will work for the occasion, then we certainly suggest visiting some of the awesome Sydney based photo booth hire companies below.
When hiring a photo booth there are a few things you need to consider, what is your budget? How long do you plan to hire a photo booth for? Will the photo booth fit into the venue? What type of poses can i do?
Tips for this can be found here. Tips on how to strike the best poses
That Moment Photo Booths Sydney
The Photo booths used at That Moment Photo Booths are 100% hand made in Australia, using only the best possible components & the very latest "one touch" animated software
That Moment Photo booths hires two types of Photo Booths - Open & Traditional Enclosed. Both versions are identical apart from a few details.
Open Photo booths and Traditional Enclosed photo booths both take amazing photos and print exactly the same, however provide very different aesthetics for the event.
Visit them here at the Photo booth finder website: That Moment Photo booths Sydney
Candid Snaps Photo Booth hire Sydney

Candid Snaps are all about letting the pictures capture the moments and memories you will keep forever. They want the images to tell the story of the occasion.
Another great reason to look at Candid Snaps, is there overall value offering to customers. They offer a premium photo booth hire Sydney service for all your friends & family to create cherished moments to remember.
They have some awesome photo booths and deluxe backdrops designs to compliment any event.
Furthermore Photo booth hire Sydney is now easier with Candid Snaps

Visit them here: Candid Snaps Website.
Silly Flix Photo booths
Silly Flix are operated by a young sociable couple who enjoy entertaining.
They own and operate their photo booths to provide customers with the best possible experience.
As a result this young couple are passionate about providing, state of the art software, with the newest and latest technology. This includes Canon DSLR Cameras which take perfectly clear pictures. Also included within all packages are the vast variety of fun props adding that fun element to any photo booth hire in Sydney.
Furthermore Silly Flix Photo booths are all about capturing memories for their customers at any event when hiring a photo booth in Sydney.
Visit them here: Silly Flix Photo booth.
Photos 4 Fun
Photo booths are the way to go these days. They certainly get any parted started. Photos 4 fun offer a range of photo booth packages to hire in Sydney. They promise to capture all your special moments to keep forever.
Whether you choose the magical mirror me booth, or the standard Open Photo booth, your guests will have a wonderful time.
Visit them here: Photos 4 Fun.
Style Photo booths Sydney
Looking for a magical, stylish, unique and alluring way to enhance your event? Style booth promises to offer a magical experience that your guest will remember forever. Style Photo booths offer an ultra modern photo booth for hire in Sydney.
Let the good times roll with our amazing and shockingly cheap units for hire. Available in both black and white, Style booths exude class and style that can be easily incorporated into any theme your event dictates. You and your guests will enjoy seizing the moments as they happen, and nothing achieves this better than their unique photo booths.
They hire photo booths in Sydney, Canberra, South Coast, North Coast, Hunter valley and Newcastle regions.
Visit them here: Style Photo booths.
If you are looking for Photo booth hire Sydney, Brisbane, Adelaide, Perth, then please click the links to navigate to the selection page.
---
Comments