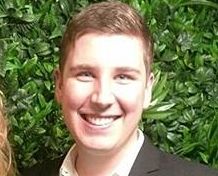 Member Case Study: "Photobooth Finder Works"
We've been boothing for about four years now.
Spectrum Photo Booth
was a business I started in my garage at the age of 17, and today we service nearly 200 events annually as a small team of five. Photobooth Finder is highly regarded by the
Spectrum Photo Booth
team as one of our best lead sources. It's been the platform that has connected us with a number of repeat, and high-end customers. In the first quarter of 2017 alone, we serviced corporate jobs for one of the
big-four banks
, two of Australia's
top-five Universities,
and one of the largest
Australian
Government Departments
- all booked from leads that came exclusively through Photobooth Finder. You might think these high-end leads would come at a premium but that's not the case - dollar for dollar, Photobooth Finder outranks all other advertising channels on both cost per conversion, and return on investment.
A sample of some of our paid leads for a period within 2016-17
| | | | |
| --- | --- | --- | --- |
| Lead Source | Conversion Rate | Cost Per Conversion | Return on Investment |
| Google Adwords | 29% | $19.00 | 3,800% |
| Facebook Ads | 15% | $46.00 | 1,600% |
| Photobooth Finder | 43% | $12.00 | |
I don't know a lot about advertising, but we have a very simple motto when it comes to how we spend our marketing budget. We focus on selling
our
photo booth, rather than the
idea
of a photo booth. We target leads that have decided that they want a photo booth, and focus less on leads that are contemplating all forms of party entertainment.
Starting from nothing, it can be very difficult to convince a client they need something - if they've never heard of a photo booth before, there is a very long way to go before they'll book a booth. In this situation, not only are we competing with other photo booths, but also other forms of entertainment, such as a live band or magician. Capturing leads that are at this stage of the planning process planning reduces our conversion rate significantly, and each booking takes more time and advertising dollars. On the other hand, if the client has already decided they want a photo booth, it's a lot quicker, cheaper, and easier to persuade them that we're the
best
photo booth - without spending any time or money convincing them that they need the booth in the first place. Clients that are actively seeking out a booth are what we consider
high-quality leads;
they're more likely to book a booth overall - even if not necessarily just with us.
This is why listing with Photobooth Finder is a no-brainer. It consistently delivers leads which are
high quality
- clients that are more likely to book
.
We know this because the client has actively searched for a photo booth - not
party entertainment
, or
wedding ideas
. They've decided they want a booth and are comparing different options, n
o longer just getting an idea of what it might cost
. When you take a closer look, it's easy to see the subtle difference between general enquiries, and those that are
high quality.
Excerpts from leads we received throughout 2016-17
General Inquires

Photobooth Finder

'I'm considering a photo booth or photographer for my 21st...'

'We need a photo booth with the following options...'

'

Just inquiring about prices to see if it will fit our budget'

'We require a booth at the venue between 6 PM - midnight...'

'How much is your cheapest photo booth?'

'

Can you please send availability and a list of packages'
It's easy to see which clients are more likely to book. Focusing on these clients has a number of advantages. Not only do we save time on entertaining tyre kickers, but the clients that we do book are willing to pay more. On average, leads which we consider
high quality
initially, generate 17% more revenue than general enquiries via our website. Selling ourselves, rather just selling a booth also makes it simpler for us to distinguish ourselves from the competition with subtle changes in the way we market our service. We try and think about each of our lead sources from the client's perspective. As an example, for a general enquiry, we might say
'Photo booth strips are the perfect keepsake for guests to take home at the end of the night'
. Whereas for a
high-quality
lead know is going to book a booth, we might say: 'We include unlimited, customised, prints in all our packages'. Understanding the client's mindset is crucial to increasing conversions and has completely changed the way we sell. We attribute our ability to consistently book high-end and repeat clients to this understanding, think about that next time you receive an enquiry through Photobooth Finder
Photobooth Finder works, and it's worth persisting. Though competition may be high, and it can be tough to book the first enquiry, or the second, or event third - take out from us, those
high-quality
leads are out there and they're booking with someone - focus on making that someone you. With each lead costing less than 1% of an average booking and no huge commitment fees like wedding fairs, we can't stress enough how simple, and cost effective it is to advertise with Photobooth Finder.
Note: The Author has not been paid nor received any financial gain for providing their own personal account of the Photobooth Finder service
Disclaimer:
While every caution has been taken to provide readers with most accurate information and honest analysis, please use your discretion before taking any decisions based on the information in this blog. Author will not compensate you in any way whatsoever if you ever happen to suffer a loss/inconvenience/damage because of/while making use of information in this blog.
Tags: Photo Booth Leads, Spectrum Photo Booth, Member Case Study
Related Articles
---
Comments